Toad found in a can of green beans!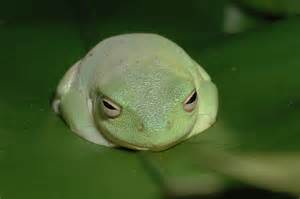 United States
April 30, 2013 7:35am CST
Reading the news on yahoo this morning I read the story about the son who found a toad in his green beans! The mother had bought a few cans of the same brand so she returned them for a refund. I've never been a fan of canned food and always buy fresh vegetables and fruits. Have you ever found something like this in your food? What did you do? I've come across little worms in lettuce and cabbage and it almost made me sick but learned that it's not uncommon in either one of them. That's why they need to be washed thoroughly before you cook them! http://news.yahoo.com/video/toad-found-green-beans-200410481.html
8 responses

• Mexico
30 Apr 13
That is shocking and how was this missed by the workers that sort the bean and the cleaning of them I will be taken can foods of my shopping list from now on

• United Kingdom
1 May 13
Yuk! Remind me never to buy a tin of green beans! Most of our vegetables we buy fresh and because I grow veggies in my garden, including green beans, we can live off the land when it comes to greens etc. Fortunately I have never found anything in my food, I am easily put off food and seeing a bug staring at me is not my idea of an appetizer!

• Canada
30 Apr 13
I did find a can of tomato soup spoiled. But by the time I got to it, it was too late to return it. I will buy canned tomatoes and sometimes canned chili, but that is about all. I do wash the fresh veggies, because of the pesticides. But here, they charge for water and the directions are translated as 'wash like there is no tomorrow.'

• United States
30 Apr 13
Oh yuck! I have never found anything in my canned food before. I hope that I never do. That would be such an apetite destroyer! I doubt I would ever eat another can of green beans again if it had been me finding it. Oh gross!!!

• United States
30 Apr 13
Wow I'm really questioning how a toad got into a can of green beans and I don't understand where the plant was at or how a toad got in there. I am pretty grossed out by most processed foods and I don't buy canned foods. It's unfortunate how unreliable food corporations are because so many people rely on them to be able to survive.

• Chile
30 Apr 13
This story about a toad in a can is terrifying. I will now use less cans although I don`t use much. I have come across worms and aphids in fruit and veggies, but it is nothing that won`t come out with a knife or some water. I buy frozen corn and sweet peas when they are not on season, but I don`t like canned ones. As for legumes, I soak and cook my own instead of using canned produce.

• Canada
30 Apr 13
I have never found anything like this before, more like plastic. My friend found a piece of knife in her package before. I always look thought as you never know, if the wrker simple isn't aying attention, but the quality control only opnes and reviews a handful of cans which could mean it didn't have a surprise in it.

• Mexico
30 Apr 13
I never believe these stories. I have a friend here, who works at the del monte plant. there are so many checks of those foods before they are canned.