have u ever felt like this??

Tampa, Florida
9 responses

• Absecon, New Jersey
19 May 15
Yes. I have the same experience with you. Sometimes I cannot control myself and just feel sad. I don't want even speak a word.


• Absecon, New Jersey
28 May 15
@json_syy
You are very great. I should learn from you.


• Changsha, China
19 May 15
when I fell sad ,I will go for a walk or call my friends.

• Sweden
19 May 15
Hi, many of us suffer from depression or sadness. It can be surprising that what we eat can affect our mood. I wrote an article about this after reading what Dr Mercola and Dr Natasha Campbell wrote. You too might find it interesting.








What disorders? The most common seem to be ADHD or ADD Depression Autism Dyslexia Schizophrenia Bipolar disorder In some cases Epilepsy Other disorders I found most interesting articles by Dr. Natasha Campbell-McBride has a medical practice in the UK. She

• New Delhi, India
19 May 15
Sometime I feel happy without any reason. I wish it could last longer that way.

• United States
18 May 15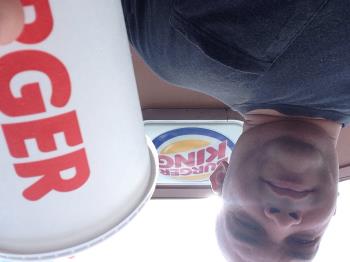 The 90% of the time i feel the same way.. Is that theres nothing else in my life stuck routine to do... Plus the town that i live in,contributes to this horrible feeling and situation. And also the persons im living with make me feel miserable and hopeless I sorry to hear anout your feelings and know that theres thousands of people feeling just like us

• Sweden
19 May 15
Please read the response above, I hope it helps. Believe it or not, the bacteria in our intestines can make us either sad or happy. It is very important to get the lactic acid bacteria after taking antibiotics, so that they can grow in our gut - they affect our brain very much.






• Irvine, California
21 May 15
Well I just think of it as a normal routine mood swing... I get it almost every month or so. Sometimes it last for days, and it's really dumb about it. It can be because you don't have enough of the proper nutrients that your body is asking for. Just make sure if you do go eating, get the healthy food. You will give your body a drive to staying up and alert. Nonetheless, the effect may be of a lack of mobility so go have some fun Outside!!!

• Delhi, India
21 May 15
Sometimes everybody feels like that but no worry it only happens to reflect your current mood that can be changed by helping many reasons i.e chat with a friend, play with kids, listen music etc.

• Delhi, India
20 May 15
Happiness or sadness is state of mind. You need to divert your mind when you feel sad. You need to indulge in some activity. There is a saying - "An empty mind is a devil's workshop'. Therefore, you should not think too much or get too serious, when you feel sad, better talk to someone and ask about their problems and state of health, this way you will forget your own sadness.

• United States
20 May 15
Yes. I don't know the reason. Maybe hormones or sudden drop in serotonin levels is responsible. The best thing to do is not focus on the bad feelings and do something that makes you happy.

• Hyderabad, India
20 May 15
when i was alone i felt same......