America Needs Effective Enforceable Gun Control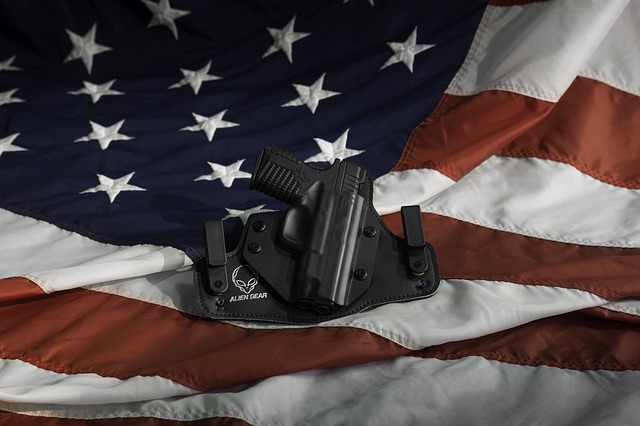 Austin, Texas
August 5, 2015 5:46pm CST
Gun control is a very hot topic in the USA. One speaker was describing the different generations and said that this generation is the "mass shootings" generation. What a sad and morbid way to mark your childhood and developmental years on into adulthood. There are many PROs and CONs on this topic. So they say. No there isn't. Me? I am just like everybody else. PRO Gun Control. Everybody? Of course! Everybody believes in and supports gun control. Nobody wants lunatics and criminals roaming the streets with guns! Every citizen – law-abiding and in their sound mind - has a right to bear arms, i.e. own a gun for their protection. A RIGHT. If you choose to exercise that right? So you have to wait for a period of time. So you have to go through a background check. So you're required to complete a safety course showing you know how to use the weapon. So what!! Don't know about other countries, but America has NO EXCUSE for not having a handle on how to make it difficult for people who should not have access to firearms to be able to purchase a gun. Notice my words? "make it difficult" and "to purchase". We can put laws, rules, requirements and procedures in place to make it hard to a buy a gun. "BUY". Because there's no way you can wholly stop people from having ACCESS to a weapon. People who OWN firearms have a responsibility to keep them out of reach. But … but … Guns can be bought on a black market? Sure! Criminals are criminals. Laws never get rid of lawbreakers. When people break the law you catch them and put them in jail!! America has no excuse. WE NEED GUN CONTROL!
2 responses

• San Marcos, Texas
4 Sep 15
I personally have never touched one..have no desire to and refuse to have them in my home..

• Austin, Texas
4 Sep 15
Now if only we could get the whole world to think that way. We can dream.

• Wheat Ridge, Colorado
4 Sep 15
I agree CMoney. I do feel that it is not going to happen however as it is much too crazy here in all aspects to accomplish anything. It has gone too far and I am far from a defeatist but a realist.