I want a myLot clock here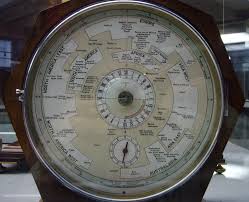 India
9 responses

• Cambridge, England
13 Aug 15
Ah, but what time would you like it to tell you? MyLot Time (which is still, I believe, US Central Time), your time? (That's easy - just look at your computer clock), the time it is in the country of the person posting the discussion? If the discussion is about Mars, the time on Mars now? Maybe even the number of hours you've spent on the site since you logged in (and the number of minutes you've spent typing, as well, so you can see your 'activity level')? There's a lot of options and none (except for the time on Mars now) are impossible! If you want to know the time now in any place in the world, just add this map to your Home Pages and keep it open in a separate tab:

The timeanddate.com Time Zone Map gives an overview of current local times around the world. It takes into account daylight saving time (DST) changes worldwide.

• India
13 Aug 15
Let there just be a clock showing us myLot time and I will do the rest.

It was there in the old myLot. I do know you are 4 or there about hours behind India. I also know a few others such as Australia, NZ. US has 4 zones I think. I have loads of people there.

• Cambridge, England
14 Aug 15
@allknowing
Not all of those in the US show where they are actually located. They could be anywhere from Hawaii to the East Coast (and certain people aren't actually in the US at all - even though their profile says they are!)

• India
14 Aug 15
@owlwings
What is the point in giving a wrong place. I find it odd.



• Oklahoma City, Oklahoma
15 Aug 15

• El Paso, Texas
31 Aug 19
That would be neat but I wonder if it is doable.

• India
31 Aug 19
In the old myLot it was there

•
13 Aug 15
Thats a great idea, although I'm good on time Zones around the world.

• India
13 Aug 15
I too, to some extent but US has I think 4 zones and unless we know where each one lives it is difficult to know. I have many there and so I would know their timings. NJ for example is ten and a half hours behind India and then again the clock is put back and forth at certain times in the year.

• El Paso, Texas
31 Aug 19
Maybe one day Bugs will figure out a way to do that.

• Oklahoma City, Oklahoma
14 Aug 15
I object. It's thankless extra work for our IPs. I would rather that each of us use the link
@Owlwings
shared (timeanddate.com/time/map) in the rare instance that we care what-time-it-is anywhere else. That gives the admin more IP-space to use to share their huge fortunes with us


• Cambridge, England
14 Aug 15
I thoroughly agree about saving the programmer's time and energy, however, I know programmers and there's nothing they'd like better than something to do in their spare time. Adding the 'MyLot date and time' in the menu bar (between 'MyLot' and the Search Bar', for example, is something that might amuse them.
@myLotBugs
- ain't that so?

• India
14 Aug 15
@owlwings
I am going to follow
@myLotBugs
. I have this issue about 'timeout' which stops me from doing anything, even though I keep refreshing and it happens more often than I would have liked. . Thanks for that.

• Oklahoma City, Oklahoma
15 Aug 15
@allknowing
When I had the timeout-problem before (on account of my habit of writing way-too-long paragraphs and not 'Ctrl+a, Ctrl+c, Ctrl+v'-ing them), I would write future-entries on a Microsoft Word window & then copy/paste the entry into the entry-form in order to get it all in before the next freeze



• Philippines
13 Aug 15
Great ! I so like that too . One that can show what time it is on those time zones like the Philippines , etc. That way we will know while we are mylotting daylight in our country , as to what about the other countries of different time zone.


• India
13 Aug 15
It will come in handy specially when we want to know when payment will be announced.


• Cambridge, England
13 Aug 15
@Unforgettable_Raja
I believe that India is currently 5 1/2 hrs ahead of UTC and Europe is 2 hours ahead. That makes France and Italy 3 1/2 hours behind you and the Phillipines 2 1/2 hours ahead. MyLot (in Kansas City) is UTC -5, so it's 10 1/2 hours behind India and 13 hours behind the Philippines at the moment.

• Philippines
13 Aug 15
Right now I don't need a clock because there's a clock here in the task bar. not sure how having a clock can be relevant to the site, unless your phone or laptop doesn't have one. maybe you can suggest that to the admin and see what he thinks about it, ok? have a nice day

• Boston, Massachusetts
13 Aug 15
It does take time to get used to the effect of all the different time zones on the activities on the site. I sometimes can remember who is in what time zone, and other times I have to look it up on a world clock. If they put one on the site, that would be cool.