Dreams Can Help Measure Your Sanity?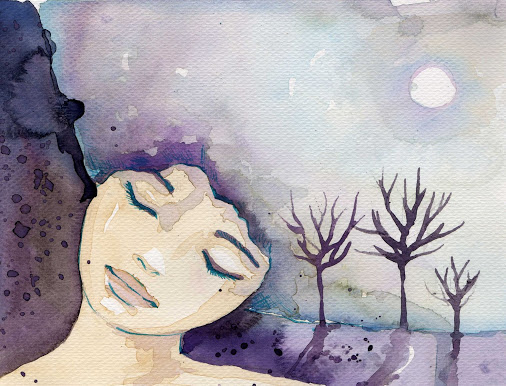 Austin, Texas
August 15, 2015 10:21am CST
Sharing this interesting article that purports to explain the connection between your dreams and your mental health.



Navigation Menu Home » Mental Health » 7 Alarming Things Your Dreams Tell You About Your Mental Health There is a whole field of study that is entirely dedicated to understanding and interpreting our dreams. Yes, those vivid thoughts that you have as you s
9 responses

• United States
15 Aug 15
Yes check for sure. I suffer nightmares beyond belief regarding old traumas but luckily I am able to process this and understand where it is coming from. I am not bipolar, nor borderline personality that is for sure, but I can see why that would be a diagnosis with some people. I am so glad to read that your dreams are creative and help the good flow..used to have dreams like that, not much anymore tho friend. Yes, know wot u r saying about your dear Mom haha mine too if you dream of babies and teeth it it is surely trouble old Irish superstitions.


• United States
17 Aug 15
@cynthiann
They were fey cynthiann? Wow that is awes! Me too haha


• Jamaica
17 Aug 15
@TiarasOceanView
I felt a connection! Now I just 'know' things and some of them are amazing!

• United States
17 Aug 15
@cynthiann
Yea I get that too. Good glad u do too.

It really is a blessing isnt it.

• India
16 Aug 15
I dream too but it is always either walking on a narrow bridge with water beneath or struggling to climb a mountain.

• Jamaica
17 Aug 15
This is a classic stress dream allknowing. something is worrying you or scaring you.


• United States
15 Aug 15
So I would say that those vivid dreams I had for a few days were caused by stress.

• Udon Thani, Thailand
17 Aug 15
Most of my dreams are somewhat related to my past life experiences. I dream almost every night, but seldom remember a lot of them.

• Philippines
8 Sep 15
Oh the link talks mostly about negative kind of dreams...

Sure glad am not getting any of those. I rarely get dreams nowadays. When I do I believe I got a really good nights sleep because I dreamt of something.


• New Delhi, India
16 Aug 15
My dreams are blurred.What does it mean?Do I have a good or satisfactory mental health.How ever I almost never have nightmares.

• Roseburg, Oregon
16 Aug 15
Dreams can be so many different thins. Nice dreams and really scarey ones.

• Pikeville, North Carolina
15 Aug 15
I was only able to read the first page of the article as my campground WiFi did not seem inclined to let me go to the other pages. What I did read posed some interesting interpretations of the dream state.

• United States
15 Aug 15
I will read this, and see what it says. I do not believe in dream interpretation but I would accept the psychological connotations, I think.