Played an enjoyable music gig today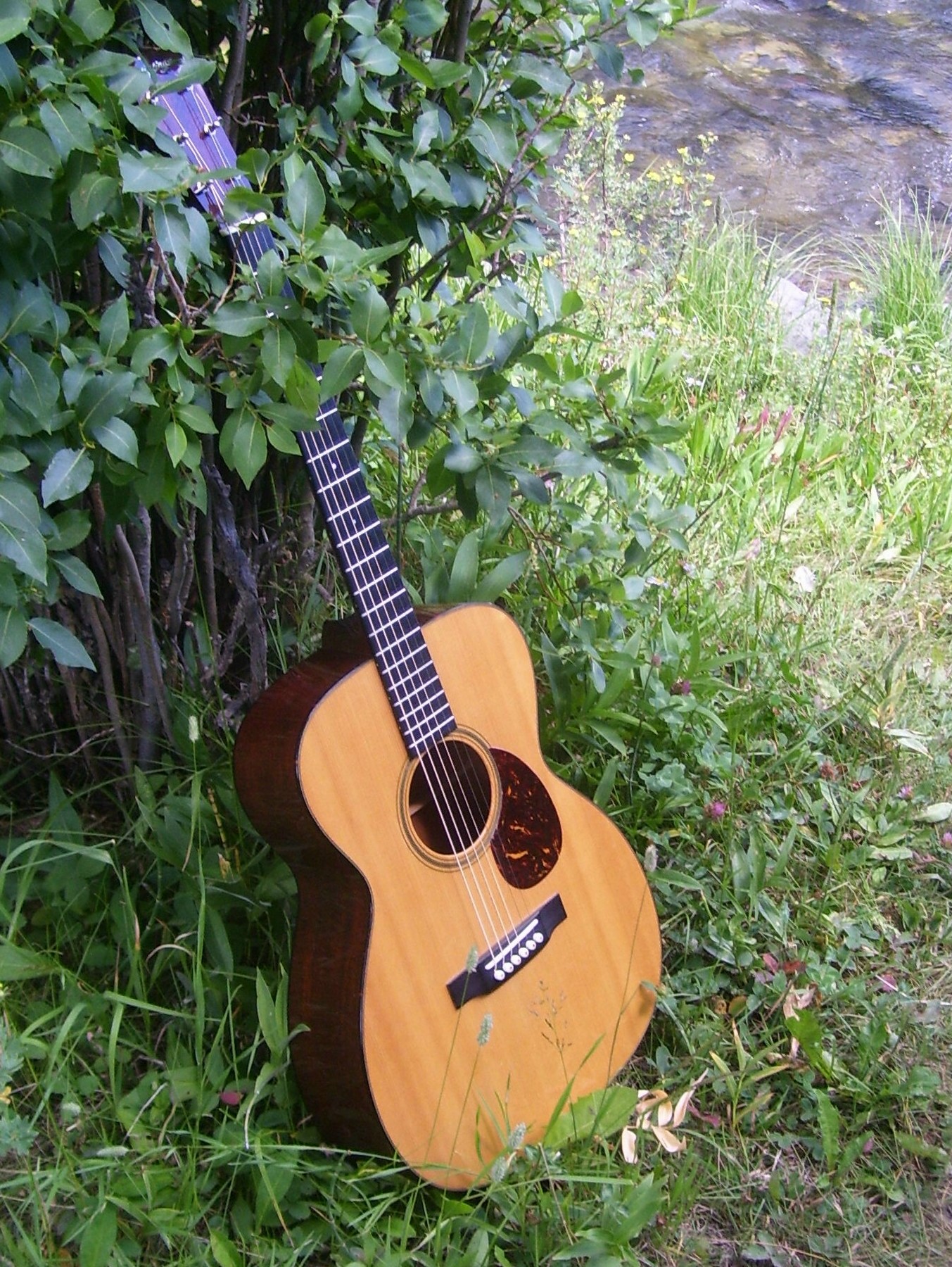 Walnut Creek, California
October 25, 2015 11:15pm CST
I was out of town today, playing a music gig in Byron CA for their annual Chili Cook Off and town fundraiser. We did mostly straight traditional Country music by the likes of Hank Williams, Johnny Cash, George Strait, etc. I played mostly mandolin today, but I'll attach a picture of my guitar anyway, as it's the instrument I'm most comfortable with. I only sang lead on a couple of songs: Dim Lights, Thick Smoke (a morality tale, sort of) and Paradise, the latter of which is more or less my "theme song." I always do that one. I wasn't sure when I got there, but it turned out to be a "paying gig." They actually paid the four of us pretty well. We donated $100 of our earnings back to the community fund. The tri-tip was delicious, and I fell in love with one of the chilis, so it was a good day from an eating standpoint as well.
9 responses


• Walnut Creek, California
26 Oct 15
How come they don't have it in Europe? I'm not sure where it comes from on the cow, but it's nicely marbled and flavorful. Thanks--I do love that guitar. It's Collings OM-1, my only "fancy" (expensive) guitar right now.

• Switzerland
27 Oct 15
@TheHorse
The cuts of the meats are very different from country to country. As I am a curious cook, I have a book with the drawing of meat cuts around the world. The United states cut their cows differently, but in Europe there is not a State that cuts like another. I miss some very tasty pieces I found in France but I cannot find in Italy and Switzerland.

• Walnut Creek, California
27 Oct 15
@LadyDuck
Oh, that's really interesting. I hadn't realized that different countries cut their cows differently, much less that different European countries did it differently from each other. Thanks for the info. I'll see if I can tell next time I'm in Europe.


• Green Bay, Wisconsin
26 Oct 15
Sounds like you had a good time at the fundraiser. I haven't had a bad chili yet, or maybe I put that memory in limbo so I wouldn't remember it. It's the season for chili.

• Green Bay, Wisconsin
27 Oct 15
@TheHorse
Those are the best kind. Being from Wisconsin, we also put noodles in it. I didn't know it was a Wisconsin thing until I left home.


• India
27 Oct 15
What is the name of your singing group. Are you on youtube? May be you could gived us a link

• India
28 Oct 15
@TheHorse
You have a nice name. There is so much music and singing on youtube. Surely you will be there one day.

• Walnut Creek, California
28 Oct 15
@allknowing
I thought it would be fun to post some stuff to Youtube. But we just haven't gotten around to it.

• United States
26 Oct 15
'n ya didn't e'en invite me to tag 'long - promise i'd not sung a single note! what a nice surprise to get paid fer such 'n most generous 'f y'all to donate back to those kind folks. i miss those kinda gatherin's.

• United States
26 Oct 15
@TheHorse
dang it! yer surely prone to jest rubbin' that sorta thingy in, aint'cha?? i adore towns like that. one'f my fav's to visit is roarin' springs texas. 'tis a one horse town 's in there's one street. a general store, cafe 'n a couple shops line it. great folks 'n mercy can they e'er throw a feed! ya ought'a go see 'em in august fer their annual rodeo. they got train tracks, depot 'n hot springs that quanah parker used to hide'is crew at. smart fella!

• Walnut Creek, California
27 Oct 15

• United States
26 Oct 15
Sounds wonderful and you obviously are multi-talented. I am a chili fan I have to admit.

• United States
26 Oct 15
I am not musically inclined but I can appreciate a good show! Wish I could have been there. Is it warmer there than here?

• Canada
26 Oct 15
That sounds like fun. I'm glad they paid you, too. Have you ever posted your music on Youtube?

• Philippines
26 Oct 15
Wow! I did not know you have such talent in music! Congrats!

• Preston, England
28 Oct 15
sounds fabulous - wish I could have been there