Face to Face or Walk-Out? Choose!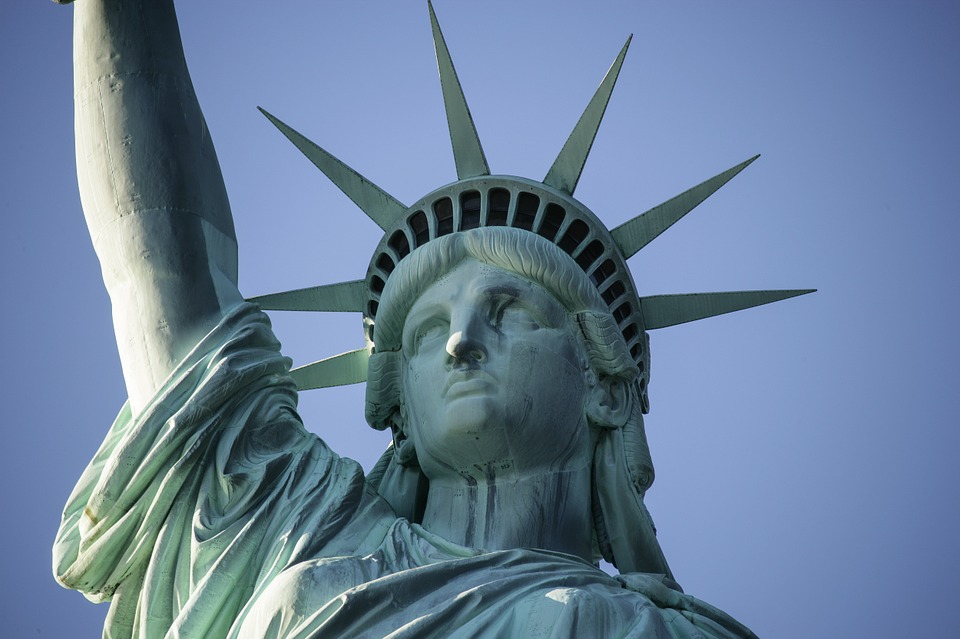 Austin, Texas
April 8, 2016 12:00pm CST
Students / young activists at a high school in the Bronx told the school principal that if Senator Ted Cruz showed up they would stage a walk-out. Why the opposition? Evidently these students are immigrants or of immigrant background and they embody what Cruz is against. I disagree with the students. I think they should have FACED OFF!! This is America. In another country, they might not have had the chance to walk out or face off. What's better? Walking or Talking. In my opinion, these "activists" actively passed up a golden opportunity to bring change to America.

Bronx native and famed American author Don DeLillo once said that the word the Bronx sounded like something said through broken teeth. It's also an area with historic roots in progressive thinking and progressive political needs. Teddy C's trip to New...
4 responses

• Los Angeles, California
8 Apr 16
This attitude of the young is getting more ridiculous every day. Let the man say his peace and then in a peaceful, ask those pointed questions to put him on the spot. Walking out and behaving like only makes them look like the children they are and cowardly not to face whom they consider the enemy.

• Austin, Texas
8 Apr 16
There's a time to walk away. Indeed there's a time to run away. But there's also a time to take a stand. This was such a time. It's not like Cruz was going to bring a armed force with him to crush the rebellion!

• United States
8 Apr 16
1. Ted Cruz himself is the son of an immigrant. The issue people have with immigration is the
ILLEGAL
immigration, not the people who legally immigrate to the U.S. 2. These kids cannot legally vote, so why is this news. It'd be different if
voter-eligible
people staged a walk-out. 3. Now I know what kids are being taught in lieu of reading, math, and writing.


• Austin, Texas
8 Apr 16
It's news because everybody's tired of hearing about Trump and want to mix things up a bit. Let's be real. At any rate I still they should have let him speak. So they're not VOTERS. They are VOICES. Voices that could probably only be heard in America.

• Los Angeles, California
8 Apr 16
Exactly. It's "illegal" not legal that people are taking issue with. When will the realization dawn that the US cannot take in the population of practically the entire world (exaggeration but you get the idea).

• Austin, Texas
8 Apr 16
@JohnRoberts
- Illegal. Legal. We write our own laws. Illegal immigration may be a difficult problem to solve, but it's not an
impossible
problem to solve. There is an answer if people would take their emotions out of the equation and put their intelligence to work. Considering that this is a nation of immigrants, don't really see why "we the people" shouldn't be able to figure this out.


• Canada
8 Apr 16
I think it comes down to a single question: where can I best effect change for the good? Yes, the students could stand and argue with Ted Cruz. But would that be likely to change anything? If so, then it's an opportunity missed. But the other place they could effect change was in their school. The message they sent to the administration got the event cancelled and, even if it was just a matter of avoiding negative publicity, the school might think twice the next time a similar situation arises. Next time it might not be a political candidate with whom they can debate, but an invited speaker they are forced to sit and listen to in silence...


• Canada
8 Apr 16
@cmoneyspinner
On the whole, I don't disagree. And yes, it is possible that the kids could have influenced Cruz. What I'm saying is it might make a difference the next time the school decides to bring in someone who wants to preach scared straight, just say no, or hate the sin but not the sinner.... Sure, they can tune out. But I think it's important to make changes at all levels. For high school kids, exercising a little control over what goes on in their school is a pretty big deal.

• Austin, Texas
8 Apr 16
@Ruby3881
- Sure it's a a big deal and I'm sure the students feel successful. Besides, this is America. They will be many more opportunities to influence others and have a say in what happens in this country. They're young and spreading their wings. I remember that feeling. It was many moons ago.




• Austin, Texas
8 Apr 16
Exactly. After all … by writing a letter to the school principal, didn't they say their piece?