Adding a kitten to the mix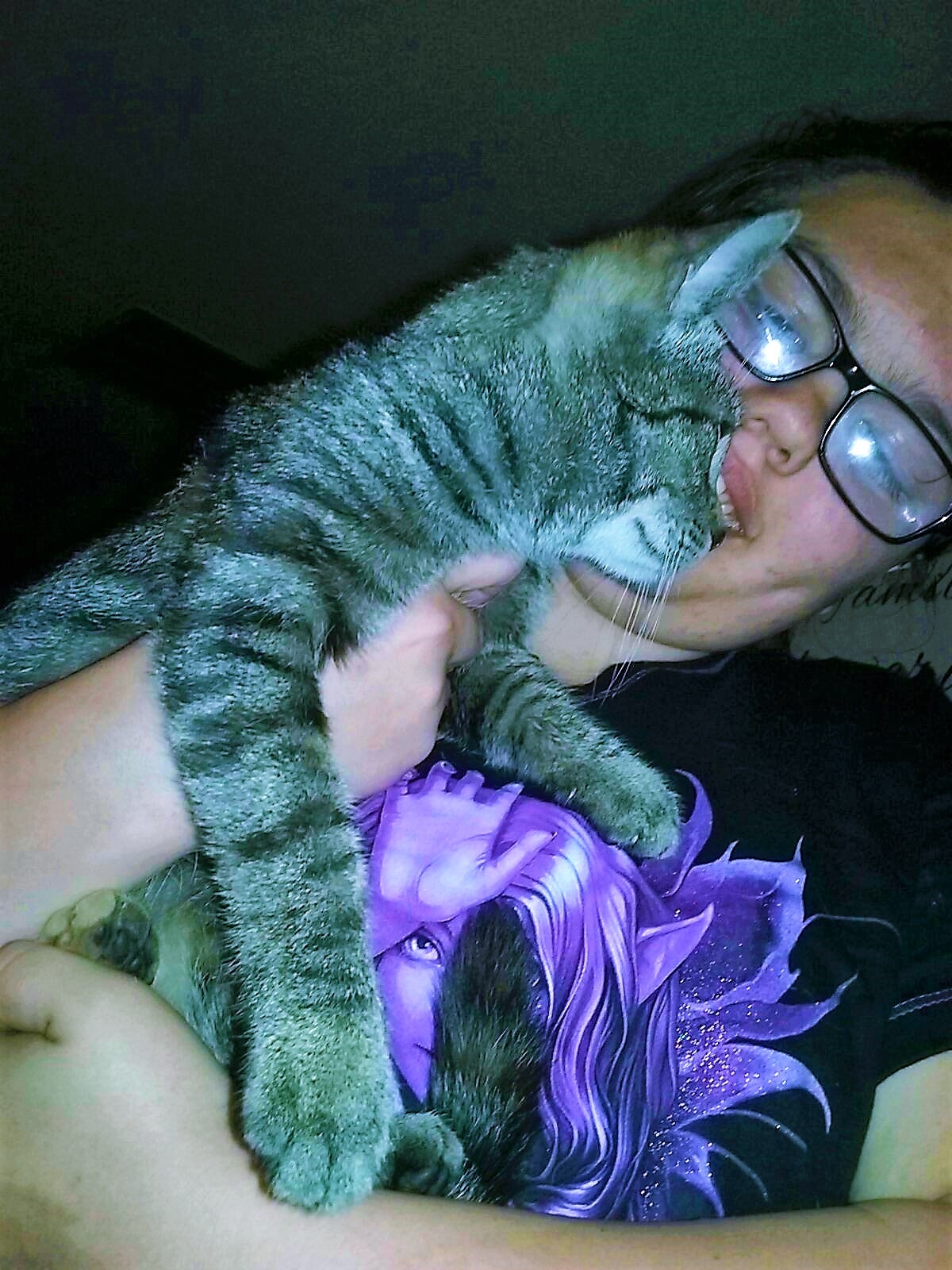 Defiance, Ohio
May 29, 2016 1:52pm CST
A kitten kept coming up to my boyfriend at his work place. A couple times it got in the car. As the windows were down. he told me about it. I told him if he can to catch it and bring it home. If it gets along with the dogs, we will keep it. If not, we will fatten it up some and re-home it. The dogs seem to do okay around it. The kitten is about 4 to 6 months old. She is a tad bit bigger than my 5.6 lbs Chihuahua mix named Rascal. He swats at her tail when she goes past. As he loves to play. Is there anything I can do to ease the kittens transition in to my family of teens and dogs?
7 responses


• Defiance, Ohio
29 May 16
The kitten loves being loved on. She has learned if she jumps on my lap, the dogs won't bother her. I think she was dumped.

• Defiance, Ohio
25 Jun 18
@Marcyaz
Some people look at cats as a nuisance animal. To them a cat is useless til they get mice. Lol.I

• United States
29 May 16
@rusty2rusty
Aww the poor little kitten, I can't understand how people can just abandon them like that.


• Garden Grove, California
29 May 16
Just have everyone make a big deal over the kitten for awhile so the kitten knows everyone then play with it and b e friendly It will adapt

• Defiance, Ohio
29 May 16
That is great advice. Thank you. I bought her some treats today. That way we can start on training her on what she is and isn't allowed to do.

• Garden Grove, California
30 May 16
hh
@rusty2rusty
thats really a good idea they really do learn

• United States
30 May 16
It sounds as if you are on your way to having a kitty of your own.It seems you are keeping everyone safe and happy while she gets acquainted. Maybe she needs to have a place to escape to if it gets hectic, though.

• Defiance, Ohio
30 May 16
Yes, she has my daughters room to go to. I plan on looking on Pinterest for different ideas on shelves that she can climb. As another get away spot of her own. I seen some really cute ones that don't cost to much to do on your own.

• United States
2 Jul 16
Hopefully things are going well with the kitten. We have 2 that we have homes for but the people are making excuses now as to why they can't take them......actually 3.

• Israel
22 Jun 18
@rusty2rusty
It sounds like the kitten is going through a transition period with the dogs. Watch how the dogs act towards the cat and make sure the cat is ok with them.

• Defiance, Ohio
25 Jun 18
Oh its been a year now and the dogs move out of her way.She knows she is queen around here.

• Israel
25 Jun 18
@rusty2rusty
Good for her. She stood her ground and showed them and did not back down. It must be lonely though at the top.

• Holiday, Florida
1 Jul 16
sounds like you already have it covered. you are a great fur baby parent. how sweet