hello guys ...this is my chocolate day..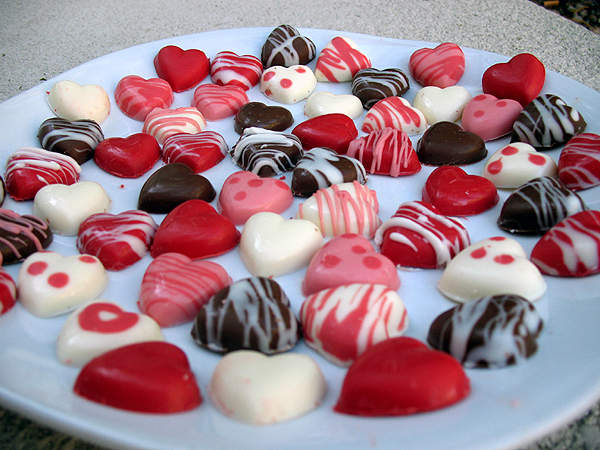 India
July 19, 2016 3:16am CST
yes . i love chocolates very much ...dairy milk , milky bar, kit kat, 5 star, luv it... today my mom gives me dairy milk silk to apologies herself for yesterdays problem ..(i mention it my last post). that is very taste ....yummie .... oh ..i am ready for to do my activities with sweet...nice today .and realise one thing when a happiness is comes after the sorrow ... have a nice day .. what about today guys ?...
6 responses



• India
19 Jul 16
@LadyDuck
y oh. But my mom said dont eat more chocolate.it is bad for health..


• Philippines
19 Jul 16
its my wife's birthday today and that heart chocolate in the photo is perfect.

• Philippines
19 Jul 16
happy birthday to your wife
@ilocosboy
! did you buy her a gift?

• Philippines
19 Jul 16
are those chocolates in the picture milk or darK? they're so pretty!



• India
19 Jul 16
Oh no. I am not expert in cooking especially weak...i eat all the chocolates before capture the photo.. it is downloaded image..


• United States
19 Jul 16
I love milk chocolate. I can't do very rich chocolate.


• India
19 Jul 16
@JESSY3236
u i see. Milk chocolates are very tasty but we cant eat more than 10 ..but dark...we eat how much need.. i eat 20 pieces of chocolate today..