Im a no code because i dont want to die twice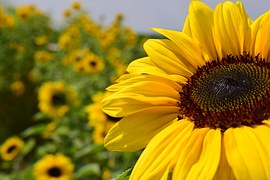 Commerce, Georgia
August 29, 2016 1:47pm CST
My title says it all. Since I have two terminal illnesses I chose to be a no code. I have a living will and durable power of attorney that states what I want done and not done. I don't like the idea of dying twice, once when CPR is done to revive me and once when I am finally allowed to die. I know this is a subject that most people want to deal with but it's a fact. We all die. I don't want to do it twice. When I went into a coma about 4 years ago, the doctor asked the doctor about a ventilator. My daughter followed my wishes but my life. I'm glad my daughter chose the right treatment. Photo by Pixabay
6 responses


• Commerce, Georgia
29 Aug 16
I hope you have a living will so your wishes will get carried out.

• Santa Fe, New Mexico
29 Aug 16
I would handle it the same way. It's better for everyone to know ahead of time exactly what your wishes are, so what you are doing is smart.

• Commerce, Georgia
29 Aug 16
Yes I feel the same way strongly.

• Boise, Idaho
30 Aug 16
That is a good way of looking at it. I wouldn't want to either. I am just so curious I want to be alive for as long as I can be. Guess I should take better care of myself.

• India
29 Aug 16
sorry i dont know what is no code..tell me?

• Commerce, Georgia
29 Aug 16
Sorry, a no code is a short name for no life saving treatments to be done if the patient is already dying.