My God, I Hate Drugs!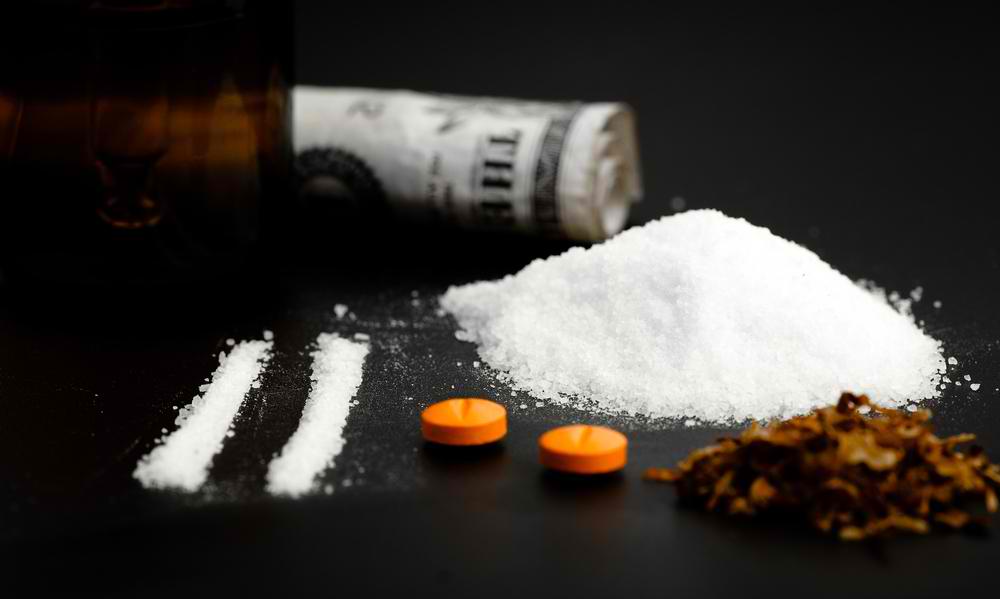 Manila, Philippines
September 9, 2016 6:51am CST
This what President Rodrigo Duterte used to say that would normally cause my elitist friends to chuckle in scorn during the early parts of the campaign. Little did they know that his anti-drug platform would make Duterte win. I voted for him because of this, in fact. Why? Because the issue hits close to home. Many times I wished drugs never came to my family. I grew up with older brothers who were drug addicts. They have outgrown the addiction but many times in the past I wished I was older than them. They did not hurt me but there were times that they actually thought of burning the house down whenever they were mad at our mother. My father died in 2005 when I was just raising my own family. My brothers are a decade older than me so while my father was able to support them and their families (kids' education, housing, business), I had to send my kids to school on my own and up to now, I still don't have my own house because all my income goes to my kids' needs. I have always thought that if I were older than my brothers, I could have actually guided them away from such vices and helped my parents. There were worse cases for my neighbors. One of my childhood friends even threatened to kill his own mom because she wouldn't give him money so he could buy drugs. Another childhood friend committed suicide while he was high. There were many factors why they did drugs, but one of these is the prevalence of illegal drugs in my country. As a mom, I have always feared that my kids will someday turn to drugs or might be victimized by drug addicts. Nobody really paid attention to the drug problem. Until Duterte became President. Now we see drug addicts surrendering to the authorities in droves that they had to be sent back to their homes because the rehabilitation centers could no longer accommodate them. Hundreds of thousands of drug pushers have also surrendered which now brings to fore the problem of jail congestion in almost all parts of the country. What makes me sick the most is the discovery that corrupt politicians and law enforcers have made the illegal drug trade as their milking cow. I can't stomach the fact that they fed on drug money while families become dysfunctional and the youth hopeless. They don't mind at all that the most heinous of crimes were committed by those who are high on drugs as long as they get their kickbacks from the illegal drug business. Of course I am also saddened by the possibility that some innocent civilians have served as collateral damage in this war on drugs. But I also understand that if we allow the drug problem to persist, it will destroy the moral fabric of the Filipino family and society. I am aware that many of the killings were perpetrated by the syndicates themselves or by corrupt police who needed to silence others who are involved. All because the President is serious about it.
10 responses

• Cagayan De Oro, Philippines
10 Sep 16
@vandana7
, Someday, there will be like DU30 in your country,concerned.

• Mandaluyong City, Philippines
10 Sep 16


• Philippines
9 Sep 16
Yeah, that's a problem and one of the mylotters here actually or almost got arrested because of mere suspicion.


• Cagayan De Oro, Philippines
10 Sep 16
@Letranknight2015
,



• Philippines
9 Sep 16
I support the president however I am wary since a lot of people are dying. This is why I prefer Gordon's suspending of the writ of habeas corpus and have 24 hour courts so that those accused would have the chance to prove themselves as innocents in the court of law instead of being killed immediately. Although there is a risk that there would be a lot of false arrests that might be done at least the killings would lessen and eventually stop.


• Philippines
10 Sep 16
@renemagtuba
I respect your opinion but I understand the gravity of it which is why I want to lessen the deaths. It might be very easy to judge and say they are collateral damage since you don't know who these people are and you are not affected by their deaths even if they are innocent. If you get accused mistakenly and we don't have any laws, what would you do? Is it ok for you that you die? So to say my opinion is nonsense without any evidence to back your statement is very disrespectful in my opinion.

• Philippines
15 Sep 16
@yalul070
The right to life is a foundation of all human rights. So although, suspending the writ of habeas corpus can lead to more arrests, at least the accused can have a chance to prove themselves in court instead of them being killed instantly. Anyway, I admit I am no law expert though but I trust Gordon that he knows what he is doing



• Mandaluyong City, Philippines
10 Sep 16
What is the point of this post. Can I ask!?


• Mandaluyong City, Philippines
12 Sep 16


• India
10 Sep 16
I didn't get the people dying reference...collateral or not. Going through the comments it appears even more unimaginable!


• Mandaluyong City, Philippines
16 Sep 16
Yeah! You can try imagining it now dude

• Mandaluyong City, Philippines
21 Sep 16
Well! It's time for you to realize the truth about this world

• United States
9 Sep 16
Meanwhile, here they pass out free needles to the heroin addicts and encourage people to learn how to administer the medicine that counteracts the effects of heroin. That says in effect, "Go ahead with your dangerous behavior. We'll spend millions to take care of you while you continue to rob and kill to get money to support your habit." There has to be a medium somewhere.

• Mandaluyong City, Philippines
10 Sep 16
What!? I don't understand. Can you pls. Elaborate more

• Mandaluyong City, Philippines
16 Sep 16

•
9 Sep 16
Nice topic, I don't want to talk more about this but I know everythings going to be alright.

• Kolkata, India
9 Sep 16
I would like everyone on planet earth to hate that.