October is National Pizza Month – Focus on Healthier Ways to Eat Pizza!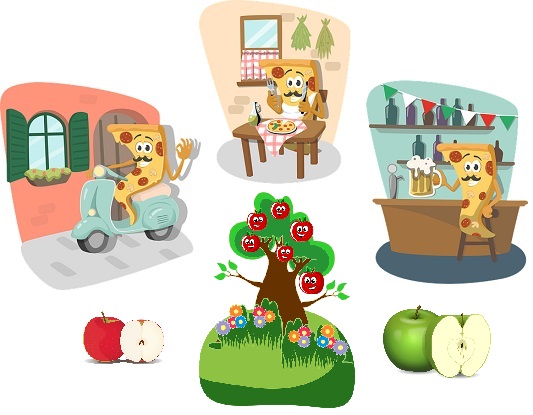 Austin, Texas
October 13, 2016 7:04pm CST
Continuing my pizza celebration because last year, the entire month of October came and went before I knew it! It so happens that I'm working on a new foodie blog and so food is on my mind anyway. Most people in my social circles love pizza. But some of them (including me) need to find healthier ways to enjoy pizza. Here is a list over 70 different ways to make pizza a healthier meal. What's good about this list is most of the stuff is food at my local grocery store or already in my kitchen cabinets or refrigerator. Although? Item number 15? I'm not familiar with at all. Item number 30 would not be healthy for me because it might make me eat more pizza slices than I would normally eat.

This article links to another article about gluten-free pizza. These days many people are on a gluten-free diet. This will be my last pizza post because
October is also National Apple Month
. Since we're discussing health, you know what they say?
"An apple a day keeps the doctor away."
Wishing everyone good health and good eating!
Love, pizza and apples!





Skip to main content We like it when you push our buttons. Awesome workouts, easy recipes, wellness tips! Greatist EAT MOVE LIVE Pinterest FOLLOW US EXPLORE April 21, 2015 | By Laura Schwecherl Pin It Share Tweet It Text LIKE US ON FACEBOOK Pin It Share Tw
6 responses



• China
14 Oct 16
This is the first time I know of the National Pizza Month.You seem to know healthy pizza inside out. I have known about "An apple a day keeps the doctor away.",this is why I eat apple every day .

•
14 Oct 16
Oh so it's pizza month and it's been a year since I had one.

• Agra, India
14 Oct 16
Ohhh really October is a national pizza month...thanks for sharing.... I think it is now pizza time tonight

• Hyderabad, India
14 Oct 16
day are gone now...Only a month for Pizza..let us make it a Year of Pizza....