Everything is so sour these days..now peaches are sour!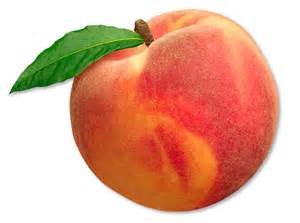 United States
January 9, 2017 6:32pm CST
My granddaughter did not want her peaches this morning after taking a bite and spitting it out. Her mom tasted them and said they were sour. This was a brand new can bought last week and nowhere close to its expiration date. Quite a few things are sour in the past few years. I haven't tasted a sweet orange for about five years and the honey tangerines I always loved haven't been in the grocery stores the last 4 years.

No matter where the oranges are from they are sour and the segments can't be separated without tearing. Now I find peaches are sour, too. What is going on with our fruits? Is the soil going bad or something else? Does anyone else notice that things normally sweet are now sour?

6 responses

• Rockingham, Australia
10 Jan 17
I do think our taste buds change over time and maybe they are not putting so much sugar in the tinned peaches. Our fruit is mostly local and usually it is very good.

• United States
10 Jan 17
Yes, I thought it was just me but my granddaughter is only 3 and her taste buds are fairly new! I think we just don't get good fruit here in the desert.


• Chile
10 Jan 17
I think that the fruit that are exported are taken from the trees while still not ripe. That is why I buy fruit at a farmer´s market where I know they come from the country. Canned fruit is entirelly different.

• United States
10 Jan 17
I have tried oranges that are local and they are more sour than those from California or Florida. I notice you're in Chile--we bought blueberries from Chile last year! They were delicious. Chile is some really nice, rich dirt so I think that's why such good things grow there.

• Chile
10 Jan 17
@dragon54u
You should have tasted my apricots! THey werehoney sweet!




• United States
6 Feb 17
I haven't noticed that they are sour. However, they are almost always unripe. Makes me not want to buy any fruit. If only I had the time, money, and energy to do it myself, I would grow my own!

• Philippines
10 Jan 17
Could be the soil, the minerals that get into the soil could change the taste of the fruit.

• United States
10 Jan 17
I can believe that. The local produce is quite different from the produce back home. This is sandy desert whereas home has good black dirt and the taste is quite different.


• United States
10 Jan 17
These were canned peaches so I would not think picking before they are ripe would be profitable. And most of us know that profit drives everything.