Racist pizza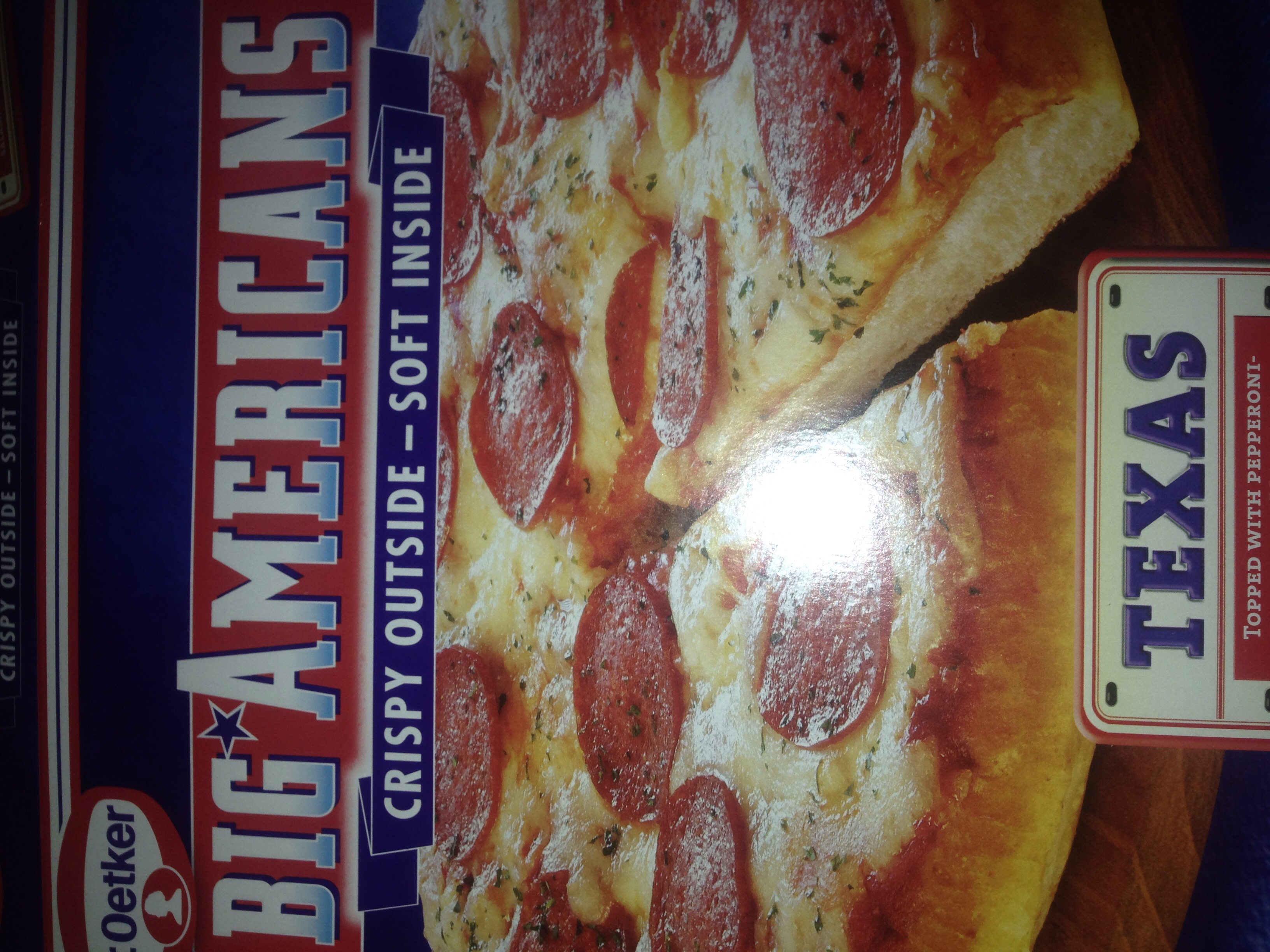 January 24, 2017 11:23am CST
These pizza's are racist they say big americans. Not all americans are fat there are also people that dont eat pizza. Or have a alergic for pizza. And americans are not crispy on the outside I think there really sweet. And soft from the inside no way they can stand up for themselves. Certainly those from Texas Sorry am Just Joking I love pizza and americans
9 responses

• Italy
24 Jan 17
I saw that frozen pizza here too!

I never noticed the racist remark there.

Lovely pepperoni there, which are a kind of salami, but "peperoni" here means peppers. So confusing. But I know I will never have one unless I buy and bake it myself.

It's still true that in Texas portions are larger.


• Italy
24 Jan 17
@Timmsenne
I look at the bright side though, there's no pineapple.

Hope no Hawaiian version will be produced. The Texas one is good enough.




•
24 Jan 17
No Just the name off the pizza but what if there where standing black pizza. Here in my counrty a store had to change his name because it was too racist


• United States
24 Jan 17
HA!!

I read the first line and began examining the picture and could not find anything even a little racist about it. You fooled me!! I like pizza. I like it Hawaiian style topped with onions, cheese, ham or Canadian bacon, bell peppers, and pineapple. That's my favorite type of pizza but I don't often eat it. It's a special-occasion treat.

• United Kingdom
29 Jan 17
Can't be racist as American is not a race


• Peoria, Arizona
24 Jan 17
Haha oh my goodness. Granted the name is really silly, but anyone that gets offended by it, is a fool. I have to see if anyone has tried to make a complaint about it.