Bengali Culture and Rabindranath Tagore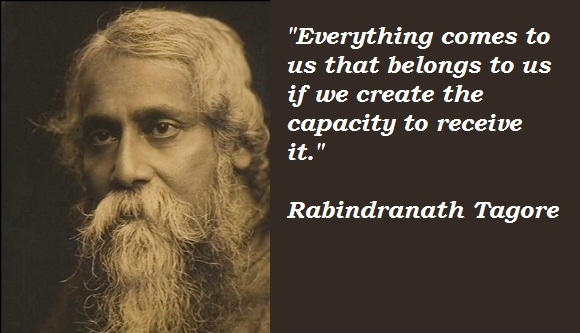 Bangalore, India
March 22, 2017 4:14am CST
This is a global forum and the discussions are rich with information from the members of their country and life. I was thinking if we can discuss about the important cultures of your place and personalities who influenced your culture. I am from West Bengal, a state of India. Our state is known for its cultural values. People of Bengal have literature, music in heart. It's told that almost all educated Bengali wrote at least one poetry in their life.

Our culture is mostly influenced by Rabindranath Tagore, the first Nobel laureate in literature outside Europe. Do you know about him? He got Nobel Prize for Gitanjali (Song offerings) which is a translation of some his poetry. However, in my opinion, that was definitely not the best of his works. He wrote lot of poetry, novels, short stories etc. But the best thing of him is the songs. He wrote 2230 songs and most of them were composed by him. Those songs are still famous. I wonder how he has written songs for almost all the feelings, times, seasons etc. So no matter whatever feelings you have, you can listen to his songs. And, especially when we are in sad mood, we listen to him and get the enthusiasm to face the challenge. His songs are still meaningful to situations even after so many years! If you are looking for more information, you can check in wiki. Now, I am waiting for you to provide information about your culture, heritage, personalities etc. Also, let me know if want to know anything more about my culture.
Note, you can start your separate discussion with similar thing, but please tag me so that I get notification and get to know about your culture.
3 responses

• Rockingham, Australia
22 Mar 17
It seems a shame that a country's most influential writer can be unknown outside of his own country.


• Rockingham, Australia
22 Mar 17
@ichchhe_mrityu
Other countries have famous novelists too that I've never heard of because I don't read novels in other languages. Sometimes I think I am missing out on a lot because I only know English.

• Bangalore, India
22 Mar 17
@JudyEv
Yes..But we read translations... like I don't now Russian but I liked the book 'Mother' by Maxim Gorky. You might like it if you love novels.

• Bangalore, India
22 Mar 17
Judy you might not know him probably because of the language but he was very famous at his time and after. He has visited almost all the countries and got support. As I mentioned he was the first person to get Nobel in literature outside Europe. And he is the 2nd Nobel winner outside Europe in all category. Even being a person from a dependent country he achieved all this. Even Einstein praised him, and they had a very popular discussions on religion, literature and science. So this is not shame for us or that influential person but it is the shame for people like us who do not know about other countries.


• India
22 Mar 17
Yes ...he was a greatest personality. His wring area his great works which are admired.by everyone.

• Bangalore, India
22 Mar 17
Thank you. And Bengali culture is very much influenced by him.

• India
22 Mar 17
Come on Tagore in mylot too!!!!

• Bangalore, India
22 Mar 17
Yes... you can tell about someone from your place..Or some culture about your place... this is knowing the people around the world.