Do you like wrestling?

United States
6 responses

• Chile
26 Nov 06
No, I don´t like it. I don´t like wrestling shows and programmes at all, not my kind of "sport!"


• India
3 Dec 06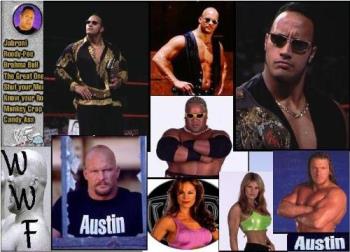 yeah most of it is fake but not all.wel who cares everyone still enjoys it, stats show wwe ratings are increasing day by day, it even gives tv channels ratings more than most of the international sports matches. amazing na.....even wwe fan circle is expanding with wwe stamping its authority in more countries.!

• United States
3 Dec 06

I love watching wrestling and I have been watching it since I was a little girl. I know it is staged but who cares!!!