I feel so overwhelmed with negative emotions!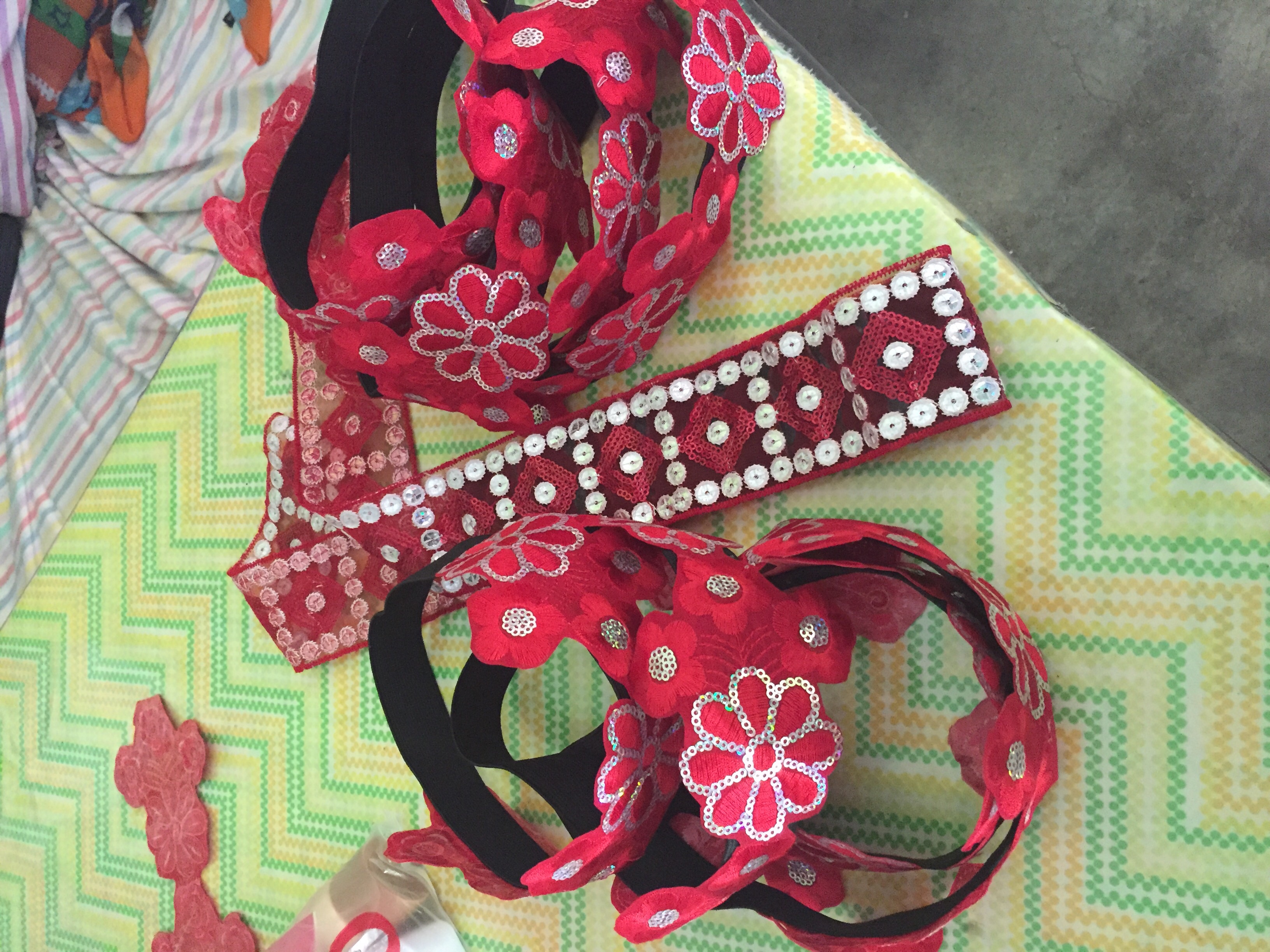 Philippines
December 5, 2017 10:40pm CST
The picture above are diy headbands for my dancers tomorrow... if you haven't read my previous post I would just like to say I've been to the Provincial Sports Meet and had a bad experience about that event that I'm still trying to get over with... Now, I'm getting a really bad case of anxiety attack, my fingers and my whole body is shaking and I feel so cold because our principal who promised me she'd give two thousand pesos for the trainors fee because she wanted us to join the competition and no one else would agree to go...did not even bother to send me a reply and my co-teacher overheared her saying she won't be giving me any money...the trainors fee is three thousand, and I need to pay it today because our practice stops today since tomorrow the children will be presenting it...I have money here but I just feel so damn betrayed or used!!! I paid for the children's costume, snacks, and now I will have to shoulder the trainor's fee??? It would be fine if in the first place she did not promise me anything...but she did and I'm not going to the competition bringing my class's name but the whole school!!! And I would be able to understand if she has no money to give me right now if only she replied to my messages!!!! My head hurts so bad...I want to puke...this will be the last time I do anything she tells me to...unless I have to because it's mandated by law...I WILL NEVER DO ANY OF HER REQUESTS!!!!
8 responses


• Philippines
6 Dec 17
I just cannot take her attitude anymore...and she blamed the coordinator for not telling her that their was no more funds available in the school treasury...but her promise was she'd contribute out of her own pocket...

• Philippines
6 Dec 17
@JustBhem
She said she'll talk to me today I don't know how it will go...

• Davao, Philippines
6 Dec 17
@marapplestiffy
Is there a way to reprimand her? I mean she is the Mother of all Teacher and yet she is not trustworthy.



• Philippines
6 Dec 17
Yes!!!! I told her...I sent her a message and told my husband's aunt who is also a principal that I cannot take her attitude anymore and our principal said she'd talk to me tomorrow...I am just looking forward to it...at least I can let this frustration out...and she'd never think she can just walk on me like she does with my co-teachers

• Philippines
6 Dec 17
@LadyDuck
The thing is she never apologizes to any of us...she makes it seem like it is our mistake in the first place...and I will not just let her do that to me

• Switzerland
6 Dec 17
@marapplestiffy
You are right not to accept her attitude, she also must apologize with you.




• Philippines
7 Dec 17
@marapplestiffy
she is quite an awful person for that. You are right never to take orders from her again. Breaking promises is bad enough, but if it involves hard earned money, it is worse. I wonder how she got to be in the principal position if she does not care for the school and teachers



• Philippines
6 Dec 17
I paid for it earlier but the thing that just gets me so angry with her is that she promised, yes there was no written agreement but isn't her word enough? And I believed her...if she told me earlier then I could have found a way to ask for someone's help but she informed me only today, and I had to pat today, and she is totally aware of it!



• Philippines
6 Dec 17
No, I'm done being silent and compliant to her abuse of power... I told her what' what and I am looking forward to our talk tomorrow...

• Philippines
6 Dec 17
@marapplestiffy
I think that's the best move. They need to know their wrongdoing.

• Philippines
6 Dec 17
Maybe you can asked some sponsors to cope up that trainor's fee and costumes.

• Philippines
6 Dec 17
If only she told me earlier I could have but I needed to pay the trainor earlier today...


• United States
30 Nov 19
That is so awful you had so much anxiety. The head bands you made are awesome!

• United States
7 Dec 17
Sorry you had a stressful night, but they look beautiful :)