Christmas Disaster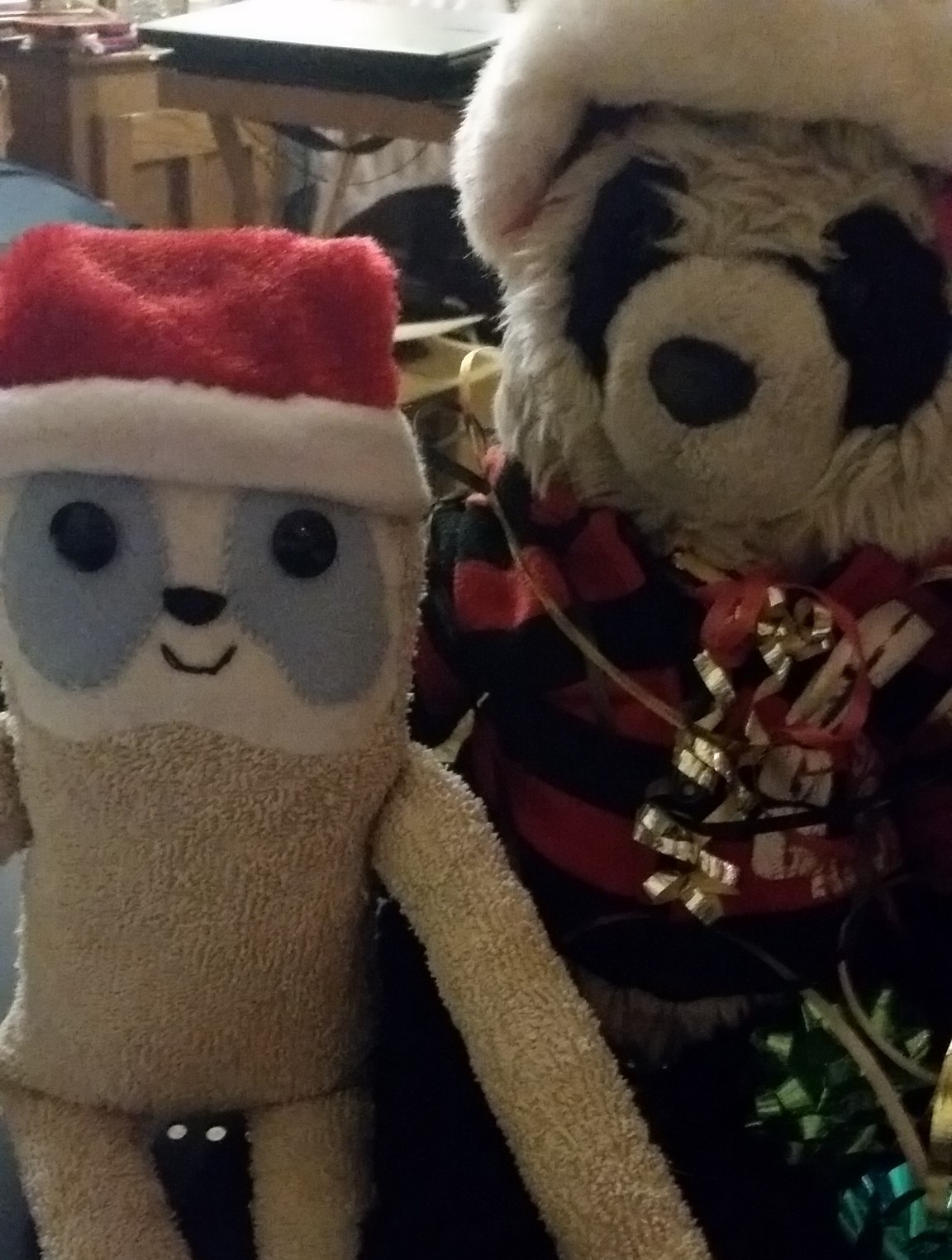 Peoria, Arizona
January 7, 2018 4:10pm CST
Of course, the two in the pictures are not part of the disaster, but I just wanted to share my cute little Grembly Gunk that my mom made me, isn't he so cute? And then, of course, Mikey, the star of everything <3 There was a very awkward situation that happened during Christmas day when presents were given. My grandma gave my mom a present and when my mom opened it she was very confused. Grandma gave her a single serve coffee maker. So you can only make one cup at a time, pretty good if you don't make it through a whole pot of coffee. But, my mom already has a coffee maker, not single serve, but she can make a whole pot and drink it all and if she doesn't, just saves some the next day and heat it up in the microwave. So my mom was very confused why she got this. My grandma said that she thought my mom had said she wished she had a single serve maker so she didn't have to wait that long for the coffee to brew. But my mom never said that because with our coffee maker now you can grab a coffee while it is still making the pot. So, there was some awkward tension because my grandma misheard my mom, my mom feels bad for not liking the gift because she was worried about how much my grandma paid for it. It was very awkward. The next day my mom was still so upset that she took down all the decorations and said that she never wanted to celebrate Christmas again. Because last Christmas we had the situation of I made her a doll and she had that confused look and I wanted to die because she had no idea what the doll was until I told her. My mom needs to work on her surprised look instead of looking confused haha you know that surprised look we all do when we get something and we are like "Thhhhannnnk youuu" trying to figure out what the heck it is we just got until the person says what it is. But I decided to use the single serve to make my mom feel less bad and she even used it a few times. I like it because it is easier to make tea. But yeah! That was pretty awkward, but thankfully everything has eased down since then.
7 responses

• Peoria, Arizona
8 Jan 18
I'm so bad at gifts as well haha, but if I ever hear what someone wants, I write it down instead of guess

• Malaysia
7 Jan 18
She should say thanks accept the gifts happily and then give away if she doesn't like them. Why confuse 3xpression?


• Peoria, Arizona
8 Jan 18
My mom doesn't really understand that. Plus, she and my grandma dont have that great of a relationship, so it is kind of hard to fake happy.


• United States
8 Jan 18
This is exactly why I hate exchanging gifts. I always feel so awkward. I am glad you like the coffee maker so it is getting some use. It's always nice to have a extra one on hand in storage in case the one you use breaks. The plush toy in the photo on the left reminds me of a sloth.


• United States
13 Jan 18
@DesirousDreamer
I just saw this on Facebook and as crafty as you are I thought you might be interested in seeing it :

Crochet Amigurumi Baby Finger Sloth Pattern - FREE

• Peoria, Arizona
9 Jan 18
It is good to have an extra haha and yes grembly gunk is a sloth!

• Peoria, Arizona
14 Jan 18
@shaggin
Oh my gosh!! They are so cute I need to make some haha


• United States
8 Jan 18
Miscommunication? Eirher way its being used so thats good


• Peoria, Arizona
8 Jan 18
Yeah, it happens a lot with my grandma. But yes it is being used!


• Anniston, Alabama
7 Jan 18
My sister gave me a deep fryer for Christmas one year. I don`t deep fry food! BUT I tried it once with french fries and it sucked, one small handful at a time and took forever. I like my cast iron skillet to fry in. Never used it again, its out in the shed.

• Peoria, Arizona
8 Jan 18
Oh my goodness haha at least you tried it!

•
7 Jan 18
Ouch...




• Switzerland
8 Jan 18
@DesirousDreamer
This is what I used to do, it's not always easy to find the right gift to buy.

• Peoria, Arizona
8 Jan 18
I love giving gifts, but I always make sure it is something someone wants or needs.

• Peoria, Arizona
8 Jan 18
@LadyDuck
that's why I also know what they like hahay grandma has a billion Elvis things from me