Inbox Zero Challenge: Achieved!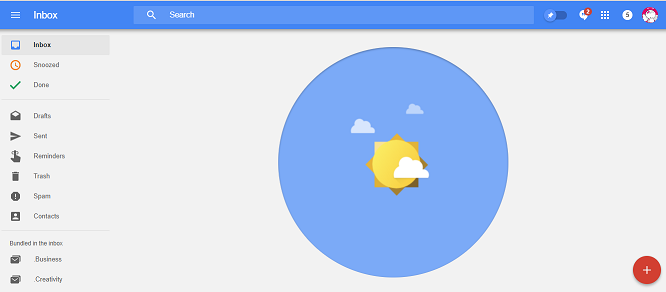 Malaysia
March 19, 2018 8:43am CST
I have always been working hard to achieve Inbox Zero once I heard about this concept. I have been trying hard as I have subscribed to too many newsletters, especially parenting and homeschooling. While I am clearing my emails, I am also slowly unsubscribing those I don't think I would like to spend time reading. I know where I should focus in this year, so I just unsubscribed those which are not important to me at this moment. While achieving Inbox Zero, I haven't finish reading all the emails I would like to read yet. I just moved them to different folders, such as To Read, To Watch, To Do and others. So, whenever I feel like reading an article about parenting or I have time to watch a video, I know where to look for. I just felt great to have cleared all the emails in my inbox, especially seeing the sun shining in Google Inbox now. Of course, it still takes consistent practice to keep the inbox zero always. Otherwise, it'll be piled up by emails again. Do you always clear your inbox? Would you like to take the Inbox Zero challenge?
5 responses



• Green Bay, Wisconsin
19 Mar 18
I clear my inbox at least once a day. I'm glad you got it taken care of.

• United States
19 Mar 18
I just take care of my emails daily. I just delete all that are of not importance or interest to me.