Stressful friendship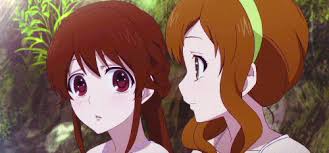 Philippines
June 7, 2018 6:48am CST
Our friendship started eighteen years ago when we are still working in a restaurant, then we got separated and no communication for almost 12 years. I just saw her again a year ago and I am glad to see her. She is married and financially stable. We missed each other too much to the point we spend time together since last year every day. We go shopping, spa and eating anywhere we want but sometimes I get tired and the stress is too much. She always complaining about money, family, and husband every single day. I told her to talked to her husband and family about her feelings so that they can address the problem but she never listened. Now, I have to endure her same problem every day even I told her that I had enough about this. She keeps on calling, sending a message in viber and texting me about it and it really makes me insane. I don't understand why she still living with his husband even if her husband hurting her physically and emotionally just because of the money she gets every month. She always comparing her financial status and married life to me. I admit we are not rich, we do not eat in a fancy restaurant more often and we do not stay in a 5-star hotel as much as they do but we are happy and never hurt each other emotionally and physically just because of money. She is out of the country right now but she keeps on sending messages and I am trying to ignore her. I am not in the mood to listen to the same problems every day.
4 responses


• Philippines
8 Jun 18
maybe because it's harder for her to give up their comfortable lifestyle. because if they get separated, she might have to be the breadwinner.

• Manila, Philippines
7 Jun 18
Hi Angela. I think there are people who are plain insensitive. I think she only says that for you to be jealous of her or because she is jealous of you.

• United States
7 Jun 18
Oh, I understand that. I am not sure how to get her to stop except to say things like "oh, I see" and no other comment to build upon. I have had friends like that.