How Quickly Do You Shop?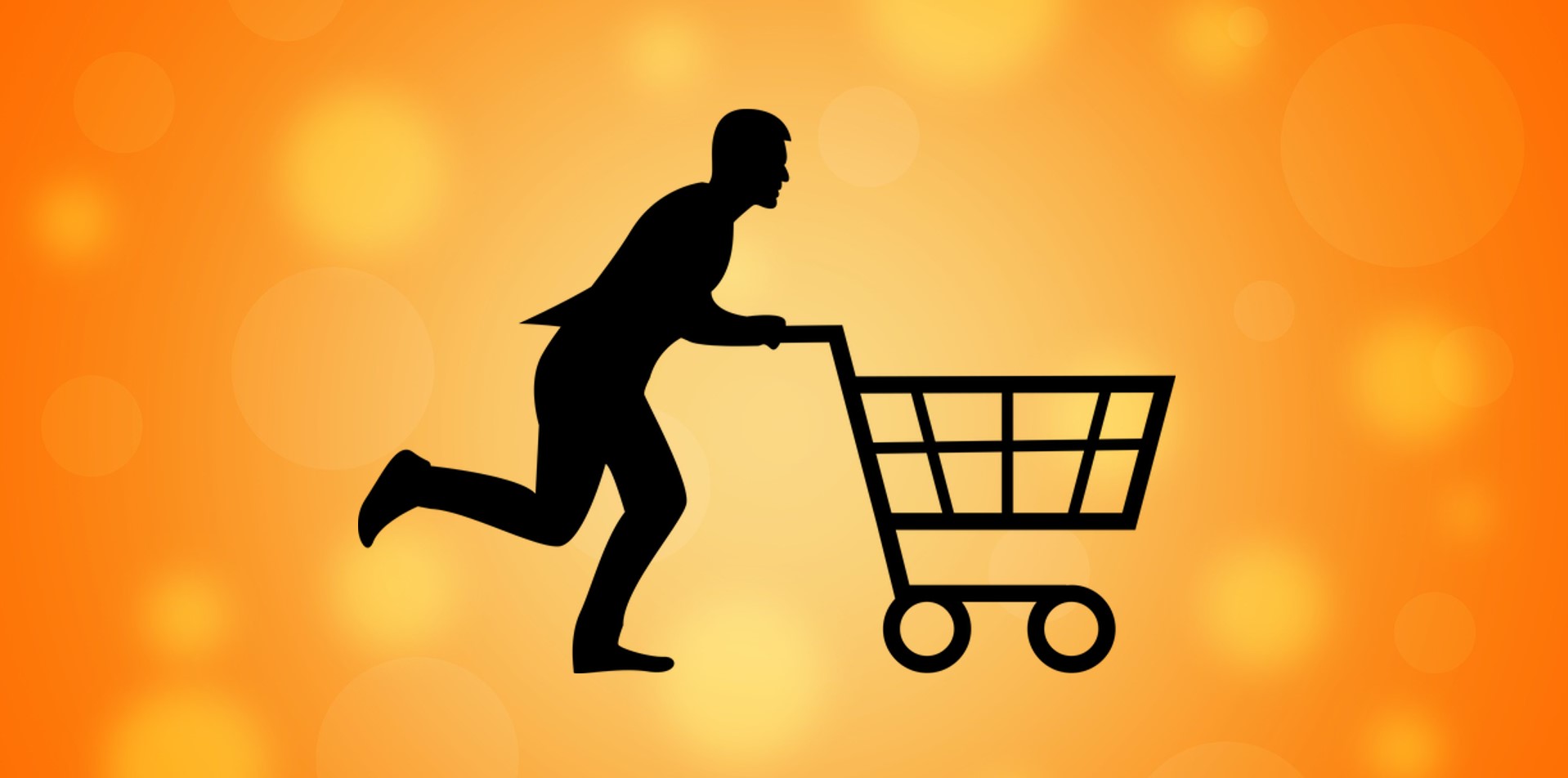 United States
June 16, 2018 9:03am CST
I used to be a fast shopper--that is until recently. Something horrible happened at the local grocery store and I'm a bit bummed out... When doing my grocery shopping I never lollygagged around. I knew where everything I needed was located in the store. I would look at my shopping list then immediately formulate a plan. I never went down an aisle in which I knew had nothing on my list. I wasted no time looking at things. My journey through the store was very efficient. I went up and down aisles in lightning speed, never backtracking or lingering. I was a lean, mean shopping machine and I could get in and out of my grocery store in record time. Well, that all ended two weeks ago. The grocery store where I shop decided to do a complete remodel of the store. Every single item has been moved. Nothing is located where it used to be. Instead of doing my shopping in 15 minutes or less, it took me almost an hour! Does this aggravate you as much as it does me? Do grocery stores do this on purpose? Why would they want to put their customers into a state of extreme agitation? Well, grocery stores do, in fact, do this on purpose but not necessarily to torment their customers. The reason they do it is so that customers have to spend more time shopping to find the items on their shopping list. The more customers have to look, the more they end up seeing and the more they end up buying stuff that is not on their list. It is a way to get customers to buy more. It is a way for them to get speedy shoppers like me to slow down and see more and therefore buy more. It didn't work that way for me the other day when I ended up shopping for almost an hour. There were a couple of items on my list that I simply could not find. I asked an employee for help and they could not find those items either. And I did not buy anything that was not on my list so I actually ended up buying LESS not more. The worst thing is that I spent 45 minutes of my valuable time looking and looking and looking for things. I was pissed to say the least. Of course, I know that I will eventually learn the new locations of everything in the store and it shouldn't be too long before I'm a speedy shopper again. In the meantime I am quite frustrated. Does anyone else hate it when grocery stores do this?
10 responses

• Eugene, Oregon
16 Jun 18
I shop a lot at Trader Joe's and they do move things around a bit, but I always take my time and enjoy the free samples and coffee.

• United States
16 Jun 18
Free samples and coffee? Wow, I haven't seen that in a grocery store in decades. Sadly, there is no Trader Joe's anywhere near me because that sounds like a much better shopping experience. Sometimes I really miss living on the West Coast.

• Eugene, Oregon
17 Jun 18
@MKAlubs
I could live nowhere else than Oregon.


•
16 Jun 18
I'm a slow shopper. I'm the exact opposite of you. I like to linger on aisles and see what else is there. Is there something new whatsoever? I just like taking my time and seeing things. But I don't buy on impulse because I have a budget and a shopping list to stick to. That happened to me once when our local grocery has moved every single item, as in nothing I remember is in its aisle before. I just took my time and went through the aisles. Its confusing , those items I can't find, I asked for help.


•
17 Jun 18
@MKAlubs
hahaha

omg, 4 to 5 hrs, quite extreme even for a slow shopper like me. The longest i'll spend in a grocery is like an hour and a half. I'm already satisfied with it, having looked through items I find interesting. That's why i'm always alone when I shop, I can't shop in peace when i'm with someone. I don't like being rushed, besides i'll surely bore that someone. Bookstores and malls are another thing... I can spend hours on end there hahaha


• United States
16 Jun 18
Used to work for a grocery store as a stock clerk Trust me when I say that it's just as annoying to us as it is to you. Things get moved, sometimes to a completely different aisle. That means when we are stacking down the pallets we have to remember to put the item in the stack with it's new aisle and not the old one. It means we have to find where it is on the shelf now. Things get moved around not to annoy the customer but to make room for new items and to take the items that don't sell very quickly or often away. Yes it's a nuisance, yes it's definitely annoying. It generally happens right after inventory. It's especially annoying for the people stocking because the truck after inventory? Usually has a lot of items on it that doesn't have a home which means we have to make room for them.

• United States
16 Jun 18
Yes, I've worked in retail as well and I know that there are two sides to this and it is very frustrating for both sides. I also know that it is possible to add new items without rearranging the ENTIRE store. Although I've noticed that there are some items now gone forever, I have yet to notice any new items. It's all the same stuff, just shuffled around to new locations. And yes, you are certainly correct about this usually happening right after inventory. A good chef is always stirring the pot. It might actually be a good idea if each of us totally rearranged our lives every so often just like the grocery stores rearrange their stores. If we did this, too, then maybe we would start noticing things we never noticed before because of our habitual routines. Sometimes it's good to get out of our comfort zones. It is annoying and frustrating, though, so few of us do that. I know that I could probably use a bit of remodel myself right about now. Maybe the grocery store is sending me a hint.

• United States
16 Jun 18
@MKAlubs
When I worked as a stock clerk? New items didn't get put up so quickly because we were short staffed and because we were miserable. Our store manager as well as our direct manager were really horrible bosses. There is always something hidden underneath the surface. I agree with you, it's a good idea to rearrange ourselves from time to time. Right now I've been itching to rearrange my bedroom, sure it's not rearranging myself but a fresher space often makes for a better outlook. It's all connected somehow.


• United States
16 Jun 18
Actually, they did it in two phases. The aisles with non-food items were done first then the following week they did ALL the food aisles as well as the produce and meat departments as well as remodeling the deli. They did all of that at once. It was a complete and utter zoo. I've seen a lot of grocery stores remodel but never so much all at once. They had a crew of around 60 people come in and do the remodel and it was difficult to shop around all those workers. Thank goodness it's all over.

• Israel
21 Jun 18
@MKAlubs
Even though I do my shopping every week I still have to look at the aisles to see what is what. They tend to move things around and then I have to look around for what I want. I am not fast because I want to make sure there is a nice clerk I want to go to. There is one I do not like at all so hope there is one that takes more than 10 items.

•
17 Jun 18
I have not experienced your dilemma coz I jump from one grocery store to another but I am a fast shopper too. I don"t linger around much and it does take only 30 ,mins to go around the grocery with or without my kids. The only places that we get stranded for hours and hours are the malls






• United States
16 Jun 18
I hate when they do that. They do it on purpose so that you have to look through everything and search for what you need. They are hoping you will buy impulse items along the way. Often, I leave the store without something I really needed because I could not find it. Grrrr!