Are the staffers who are secretly trying to keep President Trump in check doing the right thing?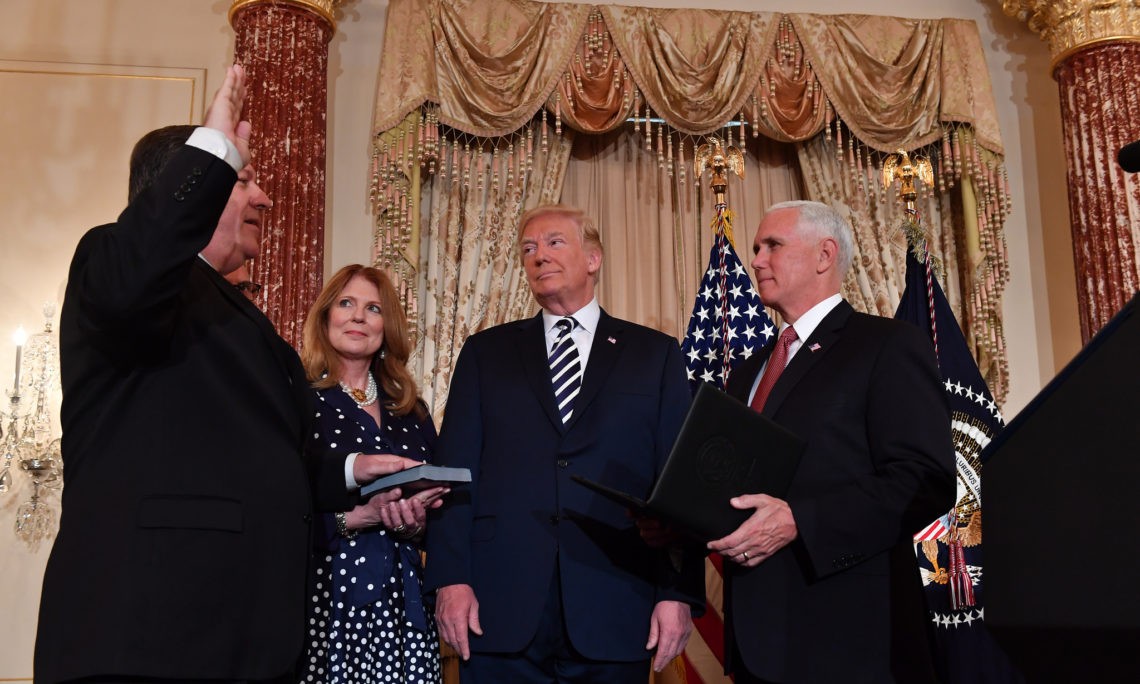 Mechanicsburg, Pennsylvania
September 8, 2018 2:55pm CST
I originally wrote this as a comment on a post by @cmoneyspinner concerning the anonymous Op-Ed in the New York Times by a Senior Trump administration staffer. Here's what I said: I have to admit that I'm of two minds about this. On the one hand, I agree with former President Obama that having staffers secretly working to block the president they work for from carrying out his policies is not the way the system is designed, and isn't good for democracy. There are procedures that should be followed, such as impeachment or invoking the 25th Amendment, so that all is above-board and by the book. There should be no palace coups. On the other hand, the Constitutional procedures that are in place depend on those who have responsibilities for carrying them out doing their duty. In this political climate, it's clear that Republicans in Congress simply will not exercise in any meaningful way their responsibility of oversight over the president. Mr. Trump said he could shoot someone on 5th Ave, and his followers would stand by him. So far, it looks like he was right. The problem is that he sits in the most powerful chair in the world. It is said that he wanted to order the assassination of a foreign leader. If he were to be obeyed in such things, even if the process eventually worked to remove him from office, that leader would still be dead, and the consequences of killing him would still be upon us. Similarly, as I understand it, there are no Constitutional or legal restraints on a president's ability to order a nuclear strike. If the "adults in the room" don't act to restrain him, WW3 could be started before the "procedures" can take effect. If nothing else, the Trump presidency is showing us that we desperately need to update our procedures for restraining a president who is unfit for office so that his or her ability to do immense damage before those procedures take hold is restrained.
6 responses

• United States
8 Sep 18
Too bad someone didn't stop obama from doing things that hurt the country.

• Mechanicsburg, Pennsylvania
9 Sep 18
'Whataboutism' is a rhetorical device that involves accusing others of offenses as a way of deflecting attention from one's own deeds. -- Merriam-Webster

• United States
9 Sep 18
@RonElFran
Is that your roundabout way of saying it was Bush's fault?

• Mechanicsburg, Pennsylvania
9 Sep 18
@irishidid
No, it's my way of saying that Donald Trump is president now, not Bush and not Obama. We can't do anything to change the past. Let's focus on what our nation faces now because that's the only thing we can do something about.


• United States
8 Sep 18
Somebody needs to do something to keep that maniac in check until he can be tossed out on his ear..which I hope and pray will happen.

• United States
11 Sep 18
You are listening to a story you have no idea who wrote it.. ..In my opinion the Trump Presidency is showing us how to get this country back to the way it should be....Everything that he is doing is Good for America....Everything he is doing is what he said he would do if he was elected..He is keeping his promises to the people that voted for him.... How many world leaders did Obama have a hand in removing....What about the red line he drew in Syria and then when it was crossed. did not have the balls to do anything....Obama turned his back in Benghazi and did nothing to help our embassy their....Obama was unfit for office, he was destroying this country, We need more people in Washington like President Trump.....

• United States
8 Sep 18
Not trying to do what doctors should have done before he was elected but... I'm of the mind that Trump may be suffering from dementia or some other 'old folds' illness. That being said he definitely needs oversight and I think the American people by and large expect ALL of congress to do their jobs. It's an odd position to be in for him, his staff and we the people.