My Weekend: Dogs, Shopping and Sleeping....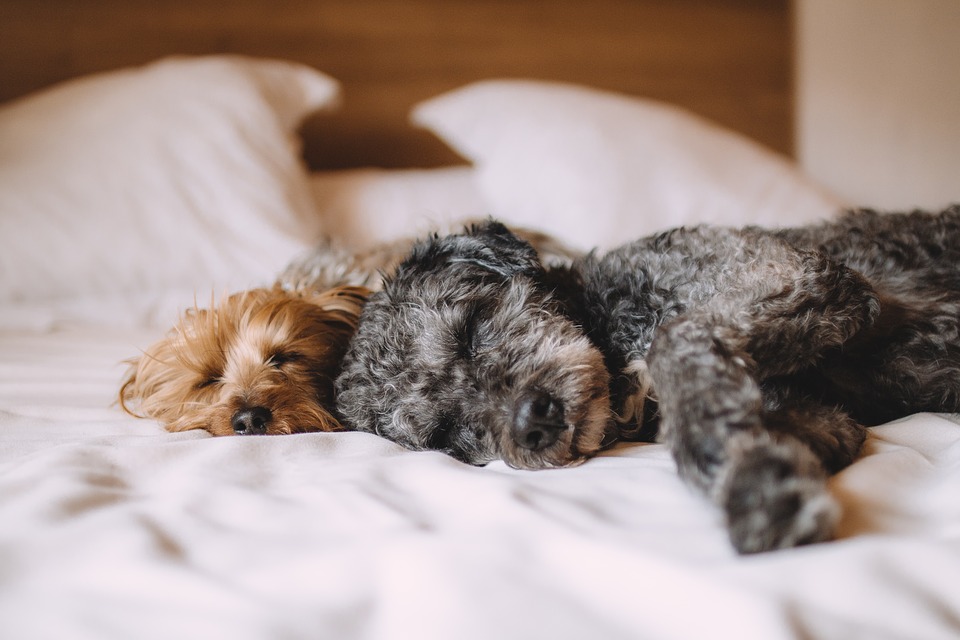 Baltimore, Maryland
November 6, 2018 10:10pm CST
I should've posted this hours ago, but hey, I wouldn't be me if I didn't fall behind on something, and I'm behind today lol. Butttttt, this post is about my weekend, so I'll save the "today" talk for another day. On Friday, I ran to Walmart, The Dollar Tree and Target with my best friend. I can't remember what I got at Walmart, but I got epsom salt, freeze dried fruit and a new sleep mask at the Dollar Tree. It's black and says "Offline" on it in blue letters. I didn't get anything other than Pizza Hut at Target. I came home to relax and watch Blue Bloods, and eventually hit the hay. I went to BARCStober Fest with my three nieces, best friend and her son on Saturday. My 14yr old niece took Doodles with us, since she's basically her dog. People thought she was cute, but they're right lol. ;) I bought treats for all three of the dogs and donated to several vendors, as planned. It was smaller than usual, as this was the rain date so I'm guessing some vendors couldn't make it, but it was still fun. I loved seeing all the dogs, and even a few cats too. :) My best friend, her son and I ran to two Five Below stores and a pet store later than evening. Hmmm, I can't really remember what I bought at either store, if anything lol. I came home and crashed for a few hours. My best friend texted me on Sunday to see if I wanted to go to a different Five Below store with her and her son, so I went. We went there, another pet store and Burger King. The only thing I got while actually shopping was a pack of colored dry-erase markers for my niece. I didn't do much else when I got home, other than grab a shower and eventually pass out. I was just tired. I think the late nights over the week and being on the go all weekend had caught up to me. I also did a bit of online shopping over the weekend. I ordered my Mother an Elvis Presley calendar for her birthday. Her birthday is Friday, and it was guaranteed to get here by Thursday….it got here on Monday. Niiiiice. I'll be leaving them a positive review. :) I also ordered a pair of space-themed socks for my 17yr old niece as a stocking stuffer (she picked them out), as well as a bookmark for my older sister (which is also for Christmas). I'm slowly getting started on my Christmas shopping. Welp, I almost went off topic here, but I'm going to try to do one of my "Random Thoughts" posts this week, so I'll save some of it for then. I'm gonna go work on a few more orders so I can get some sleep soon. I'll try to come back and post the Gratitude Challenge. Take care, peeps. :) Photo Credit: Pixabay.
7 responses

•
7 Nov 18
Well it sounds like you had a busy, good weekend. Hope you had a good day. I love Walmart and dollar tree lol. I also like the show blue bloods but I like private eye a little bit better.

• Baltimore, Maryland
7 Nov 18
Thank you! I did have a good day, and I hope you did as well. I could get lost in Walmart and The Dollar Tree lol. I've heard of Private Eye, I think. I got into Blue Bloods because of Donnie Wahlberg ("Danny Reagan", but also a member of my favorite band, New Kids On The Block), but wound up liking the show in general.


•
7 Nov 18
@tammys85
yea I can get lost in dollar tree any day lol


• Baltimore, Maryland
12 Nov 18
@Jazzylove35e
Yessss. I have to watch it when I'm budgeting because I manage to overspend in the Dollar Tree.



• Israel
13 Nov 18
@tammys85
Sounds like you had a very busy weekend. So, what is the Elvis calendar like?

• Israel
21 Nov 18
@tammys85
I like to try and tell a story when I make a calendar.


• Roseburg, Oregon
17 Nov 18
You sure did a lot over the weekend.



• Green Bay, Wisconsin
7 Nov 18
I'm glad you had fun at BARCStober Fest and got started on your Christmas shopping.

• Green Bay, Wisconsin
17 Nov 18
@tammys85
You'll figure it out. At least it's begun.



• United States
7 Nov 18
Still jealous over the Pizza Hut


You sure were busy over the weekend and needed all that sleep. Hope this week is good writing and sleep wise.

• Baltimore, Maryland
12 Nov 18
I hope you can get some soon. I don't eat there often because of budgeting, even at the Target one. I definitely did. I'm gonna go to bed after I'm finished with this order because I'm tired and need a fresh start with not staying up until 4am-ish working. Thanks!

• Baltimore, Maryland
17 Nov 18
@Courtlynn
We rarely go to the regular one, or even the one in Target. But then there are occasions like that one, where I'm already there and hadn't had dinner, so I just got a pizza and beverage. :) I'm sorry they don't deliver to you (they don't deliver here either). No, I'm not doing well with it at all. :( I've been up late a lot with my writing orders. I'm using either this Sunday or next Sunday (as there's a PPV this weekend) to fix it. I'm gonna take a Melatonin and go to bed earlier than I have been, and just sleep until the morning (hopefully). I gotta fix things so I can get an earlier start, and hopefully an earlier finish.

• United States
16 Nov 18
@tammys85
I love but hate going to the target one, because its so much for just the personal pizza.. but when its all I can get at the time, I go for it. its my favorite pizza. its actually one of the only things I want for Christmas - is pizza hut gift cards, lol. unfortunately, would still have the issue of getting there to get it

. I don't think you've been doing too well with not staying up late.. or the mylot posts on facebook aren't timed right.. lol


• Philippines
30 Nov 18
I love all the three words you mentioned especially sleeping. Hahaha! I enjoy these stuffs.