Taco Bell cashier in New York is praised for her kind comments on receipts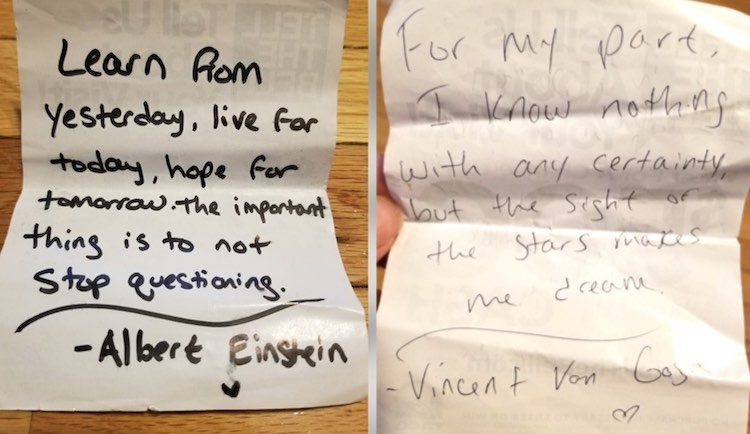 Lake Charles, Louisiana
February 19, 2019 7:23pm CST
Kelly Stewart, 27, who is a cashier at a Taco Bell in Camillus New York is gaining high praise from her customers since Kelly writes motivational notes on the back of the cash receipts that have given her customers a reason to share her good works on social media. Kelly who says that she takes pride in her work and loves people has been employed by Taco Bell for four months. Her motivational notes work started about one month ago. Kelly who is also a mother of a six year old child wants to be a good role model for her child as well. Just because the line of work like the fast food industry gets a bad rap from the critics, I am happy to see that some employees at these places of work try to shine a good light on our world.
4 responses


• Lake Charles, Louisiana
8 Feb
You are right that motivational words are useful to lift spirits of persons who are in need of uplifting.

• United States
9 Feb
@Deepizzaguy
It is definitely something unique, which makes it noteworthy.

• Los Angeles, California
20 Feb 19
I wonder how many people notice.

• Lake Charles, Louisiana
20 Feb 19
According to the source on the Good News Network, Kelly is being praised for her kind deeds at that Taco Bell to the point that they want her to be rewarded by the management.



• Lake Charles, Louisiana
20 Feb 19
Positive words and actions have great powers.