See, I Do Not Mind Being Wrong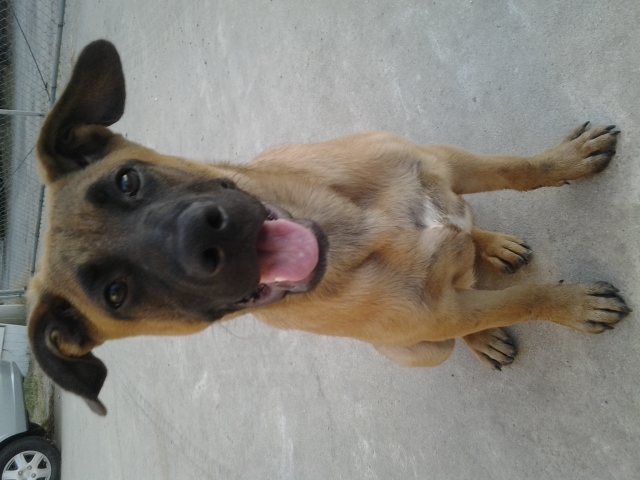 Redlands, California
April 11, 2019 1:29am CST
I will steal Rancid photo's but not pictures of puppies. The send them in and hell not sure. I am not sure because maybe some kind of training place of Belgian Malinois's. They showed a 4 pack of puppies laying side by side out of some kind of motor Trailer maybe. I picked the 4th one was going to be alpha. Paws all looked same size, but he had this fat face. It was actually the first one and should have hit me Belgium's are very slender dogs. They said The dog I picked was the smallest but still cute. He weighed just over 50 pounds where first dog weighs in over 85. Still nothing on Kai Kai.

Anyway, surprised they responded back and was neat they gave an update. The first dogs was gorgeous and follow that page because Brooklyn is Part Belgium. She has a lot of Pit Bull also and may have said this in another post. I finally know because watching Pit Bull And Parolees, they wag their whole body and what is the nick name for Brooklyn by brother and sister. Wiggles. Same behavior. How do I know she is part Belgium, you would know if you seen how athletic she is.
4 responses


• Redlands, California
11 Apr 19
I just was making observation, neat because can tell they take care of those dogs.

• Switzerland
11 Apr 19
@crossbones27
I am glad they take care of those dogs, I appreciate those who care about animals.


• Redlands, California
11 Apr 19
That one is grown and does not bite anyone in picture, as for as the other ones, not sure apparently they grown now too and usually they use them as working dogs so they might bite. Looked offly nice if not a threat though. I should have stole the pictures huh.