Today's (Friday) Adventures: Shopping!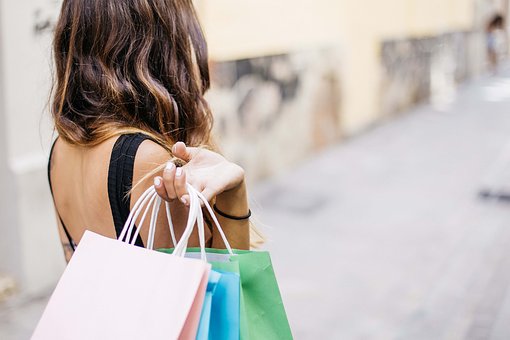 United States
May 3, 2019 10:31pm CST
Hello MyLotters! I hope you all had a fantastic Friday! As I told you earlier, I decided to have a little retail therapy today and headed to the Mall and then got my grocery shopping done. What did I find? What did I learn? Let's start with the first question! My goal today was to find some new shorts and a new pair of jeans for myself. I had a big strike on the shorts, but scored on the jeans. I also found birthday presents for my two granddaughters. My oldest who is 6 told me last week that we needed to go shopping. I asked her what for and she said that she needed a new dress. She is an outdoor kind of girl and a bit of a tomboy, but she loves her dresses. This is quite interesting since they wear uniforms to school. So I decided that both girls will get a new dress for their birthday. My German Shepard also scored with a new stuffed squeaky toy and big chew toy. These were both on sale and cost me less than $10 for both of them! This was a nice find at a super good price. Next I went to knock out the grocery shopping and I planned on going to Lowes to see if they still had any more Daylilies on sale. But, I was so tired and hungry after leaving the grocery store that I just headed on back home. What I learned was to not schedule a mall trip and grocery shopping in one day. Gee, what was I thinking??!! How was your Friday? Did you do anything fun?
7 responses

• Pittsburgh, Pennsylvania
5 May
I didn't do much last Friday, I just had my cooking teacher over and we made hard boiled eggs, The first few i peeled were a bit messy but the rest turned out great! I am sorry you were so tired after all that shopping. I usually don't go to the mall unless absolutely necessary, i hate malls but adore grocery shopping!

• Pittsburgh, Pennsylvania
7 May
@kareng
I could not imagine going to the mall just to go. i hate shopping but do love grocery shopping a lot! I love when i get to go to Wal Mart to grocery shop once a month, The rest of the time i go to one of two local grocery stores and enjoy those two stores, too


• Agra, India
4 May
That would have been really hectic. But whem it comes to shopping I'm always very happy.

• Agra, India
6 May
@kareng
yes...even I hate to go for window shopping

• United States
8 May
@amitkokiladitya
I really don't like window shopping. If you don't have the money to buy, don't waste your time looking and drooling.


• Marion, Ohio
4 May
Glad you got some good deals. I went to the auction yesterday.

• Marion, Ohio
5 May
@kareng
I havent heard of ours doing that. But I know some others do.

• United States
6 May
@wolfgirl569
Call the store or ask the next time you are there. Most of them do it from what I understand.


• United States
4 May
I'm glad you had some retail therapy. No sandals either? My Friday was OK. Nothing fun.

• United States
5 May
@kareng
I do all of my shopping online. I hate going to the mall!

• Bunbury, Australia
4 May
Glad you found some jeans. I really need a new pair too.

• Anniston, Alabama
4 May
My day was crazy and I dont even wanna talk about it. I am glad you got out to look and shop.

• United States
5 May
@andriaperry
I'm sorry you had a bad day. I think I need to do that little run away alone at least once a month. However, coming off the cold and winter, I stay home and play hermit. I hate winters.