I have this year´s timeshare.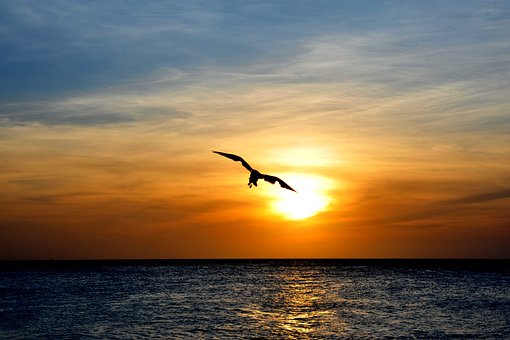 Chile
May 14, 2019 7:53pm CST
After a long time of checking online, I finally got what I wanted. A second week in Aruba in the same resort where I have my timeshare. Of all the resorts I know through timeshare in Aruba, mine is the best. It has a beautiful swimming pool, a place for barbecues (if you have money to buy meat there), a wonderful bar by the pool with the best Piña Coladas and a nice and new Casino right there. Across the street, Eagle Beach, one of the best in the world, offers a beautiful place to walk. And at walking distance too, there is a supermarket where you can buy all you want. I have one week in Aruba and my best friends will go with me. But I want to go for 2 weeks as it is better to go for two weeks as it is a long air trip. I have told my friend Coral here ( @TheSojourner ) to come with me. Only now I can tell her the exact dates. I´ll be there from September 20 to September 27. Are you game, Coralito? Tomorrow I will see about air fares. For the moment, I know that I will be there, even if I have to fly aboard a bird.

9 responses

• United States
15 May
It's been so long since I've flown. I know that I used to have some flyer miles through Alaska Air, but cannot access my plan. Will have to wait until tomorrow to call them when the call center is open. I'll see what we can work out.

• Chile
15 May
Airline tickets are not as expensive now. And there are cheaper airlines. I don´t like American Airlines because they are expensive. But there are others.

• United States
15 May
@marguicha
I understand. If Alaska miles count and I haven't lost them, I may get a better deal. Let me check this tomorrow. And, as I just wrote my last discussion, and now my last comment, I'm heading to bed. Goodnight, my dear friend


• Philippines
15 May
@marguicha
I bet. With your description, it sounds like a lovely place


• United States
15 May
Sounds like you have a good time planned

• Chile
15 May
I do. I love to have a couple of weeks of vacation each year.


• Chile
15 May
La Cabana is a resort at Eagle Beach too. It is the most beautiful beach in the island.

• Switzerland
16 May
@marguicha
It is the easiest area to reach when you arrive at Queen Beatrix International airport. We came with KLM through Amsterdam.

• Chile
16 May
@LadyDuck
I travel either with Avianca (a Colombian airline) or with Copa (from Panama). They either stop at Bogotá or Panama City and then to Aruba.


• United States
15 May
I'm glad you could get the same place as before.

• Chile
15 May
I have been checking for weeks. I finally got what I wanted. Now I need the right ticket.

• Chile
15 May
@Courtlynn
Thank you. I got the ticket of my dreams.


• Chile
15 May
I will have luxuries and it won´t be too expensive. I will be staying in an apartment and there is a supermarket nearby.

• Los Angeles, California
15 May

• Daytona Beach, Florida
15 May
That sounds wonderful. I hope you get it all setup and really have a great time.

• Chile
15 May
I want to buy my ticket tomorrow if I can. And I hope to get a partner to go.

• India
15 May
That is quite great to know. I hope that you would have a great trip in September!

• Chile
15 May
I´ll be there for 2 weeks. Up to now, I will be with friends for one week