31 Day Writing Tips - Day 17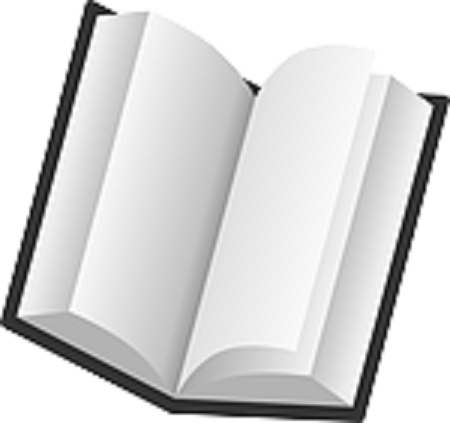 Green Bay, Wisconsin
May 17, 2019 1:58pm CST
Today in world-building, I will discuss the inhabitants of your world. Are your inhabitants a completely different alien race? Are they human or non-human? Are they mythological or magical? Are they monsters? Are they on earth or another planet? There is a lot you can do with your story. You can base your mythological, magical, and monster stories on earth or create another planet for your story or don't name the planet or place of origin as was done with Lord of the Rings and the Hobbit. All you have is a map of Middle Earth, you don't know where it's located. In the Star Wars universe, George Lucas introduced you to a myriad of creatures, supposedly human in nature, some looking half animal and half human. In the wizarding world of Harry Potter, you know you're on earth, particularly the UK in an unseen magical world only seen by wizards. Any human, muggle, who came in contact with wizards either have their memories wiped of all knowledge or are sworn to secrecy about wizards, as Harry Potter's muggle family was. Where do you start with your story? First, determine where it is. Are you on earth or in another galaxy? Next, determine your inhabitants. Are they humanoid, or extraterrestrial? Then you need to determine how they are the same as or different from humans. Do you have a combination of humans and extraterrestrial species? What are their life spans? Once you determine your characters, you need to consider where they live and how they live? What are the main biomes of the planet? Are the plants and animals friendly or dangerous? Will they kill you or can you live side by side with them? Even on earth, we have deadly plants and animals. We have deserts and rainforests, and every ecological system living together to make the earth a living breathing planet. You need to determine the amount of land to water. Do your inhabitants dwell on land or in the water? What makes your inhabitants unique to what we've already seen from other authors? What makes your inhabitants stand out? Remember, if you thought of it, someone else has too, so how different can you make them to what we've already seen in books and movies? I appreciate all comments and look forward to your input. Thanks for reading. Image courtesy of Pixabay.
8 responses

• Sutton, England
17 May
I could certainly think of inhabitants based on real-life experiences. Thank you so much for these tips.

• Green Bay, Wisconsin
17 May
You're welcome. I have some interesting inhabitants in my New Horizon's series.

• Sutton, England
22 May
@just4him
I shall look forward to meeting them

• Green Bay, Wisconsin
22 May
@Gillygirl
It will be a while before I start publishing that series. I want three books completed before I start publishing it. I'm hoping for a 10-book series.


• United States
17 May
Oh wow. You just really made me want to write something now. I'm inspired! Short story here I come

• Wapello, Iowa
18 May
@FayeHazel
Yay! we've been waiting about 600 years for your next story!

• Green Bay, Wisconsin
18 May
@FayeHazel
Good for you, you're going to start writing that story.

• Green Bay, Wisconsin
18 May
@xander6464
You've only waited 600 years? Not too bad. It could have been longer considering you're as old as the planet.



• Wapello, Iowa
18 May
First, I now have an answer to the question you asked in my comment on your last post. Something to the effect, "who was my favorite example of some author who changes the laws of physics?" I totally blanked on the answer until I read this post. The most obvious answer is Star Trek and Star Wars. They both fold, spindle and mutilate many laws of physics. In most cases, Star Trek explains them. I think it's rare for Star Wars to do any explaining. Also most comic books, notably Superman. He breaks a lot of physical laws. And countless other science fiction stories. My favorite? Of the ones I recall, Star Trek. This, like the others, is a very good tip. Paying attention to details like this means the difference between entertaining and annoying your readers.

• Green Bay, Wisconsin
18 May
Superman definitely defies the laws of physics. I've always been a fan of Star Trek. I think it's the ears.

I agree with Star Trek and Star Wars mutilating the laws of physics. So do comic books. Thank you for your input.

• Wapello, Iowa
18 May
@just4him
It was my pleasure. I love inputting.

• Green Bay, Wisconsin
19 May


• Boise, Idaho
17 May
I think it is really important to do a outline before you start writing. A characterization and info on out of this world worlds too.

• Green Bay, Wisconsin
18 May
If you're comfortable doing outlines, go for it. Not everyone can do outlines. I can't. I've tried and failed numerous times.

• Boise, Idaho
20 May
@just4him
......They do help in some situations.

• Green Bay, Wisconsin
21 May
@celticeagle
I've found people who write non-fiction need an outline, which makes sense to me.




• Green Bay, Wisconsin
18 May
Yes, it can be hard to do. I let the ideas come to me instead of forcing them. It works better that way. When I was halfway through New Horizons I knew it would be a series.

• Green Bay, Wisconsin
19 May
@simone10
It's good you know where you want to start.


• India
21 May
Wow!! Great tips! I too have written a few fantasy stuff but not regularly. Do you write about imaginary space travel, galaxies etc as well?

• Green Bay, Wisconsin
21 May
Yes, I am in the process of it now.

• India
27 May
@just4him
oh that is great! I look forward to such a story!


• Sonora, California
17 May