The Package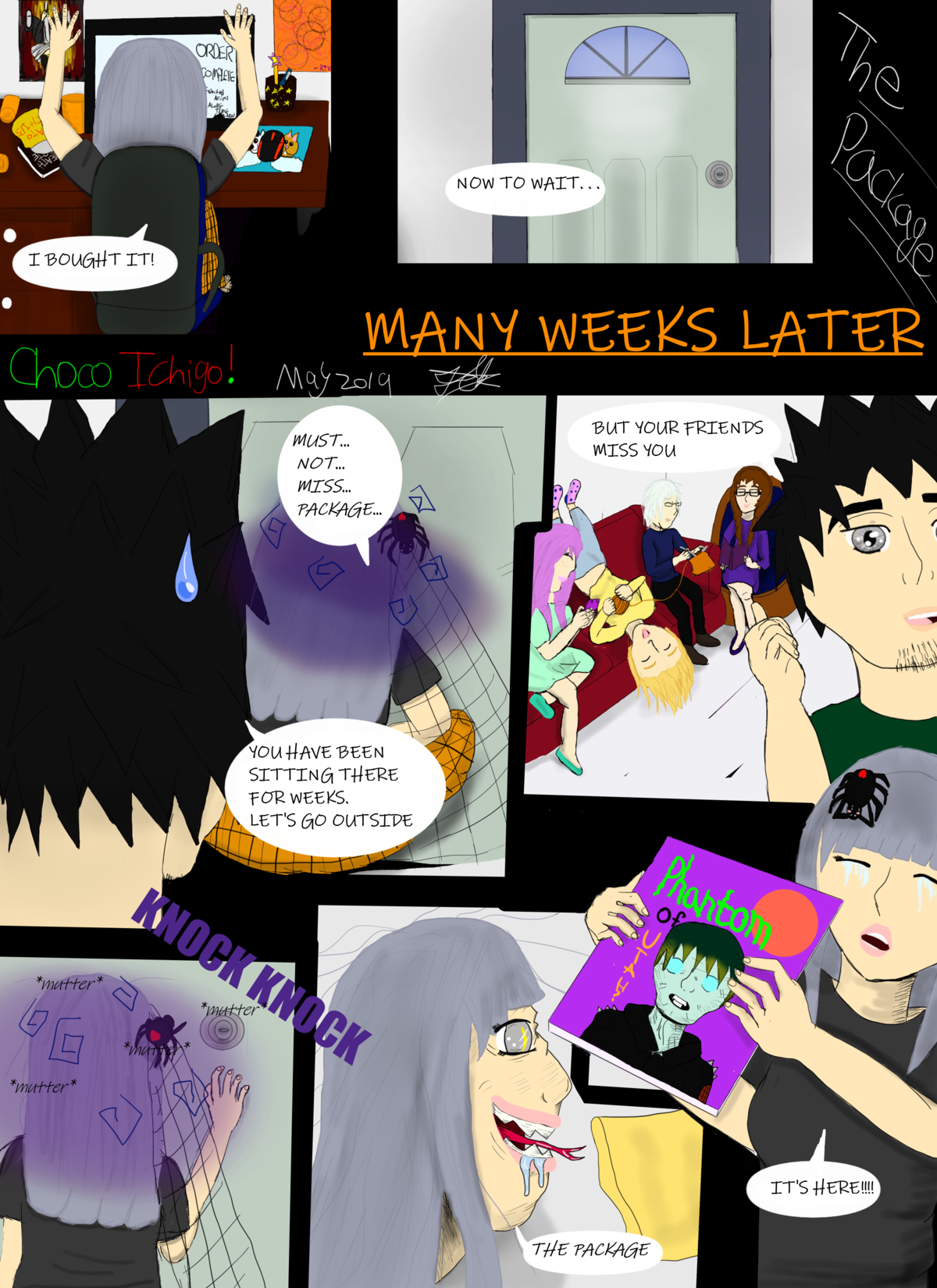 Peoria, Arizona
May 19, 2019 2:24pm CST
Guys, let me tell you a story. So my mom pre-order The Ghost of Ohio by Andy Biersack way WAY back in January. We got it from Wal-Mart because we had a giftcard and it was cheaper there than anywhere else. The comic was not set out to release until April 19th so we had a long time to wait. We went to the concert and people were getting the comic and I was super jealous but I knew ours were coming soon after...Or was it? NOPE apparently Wal-Mart "canceled" the order because it was no longer in the system. WEIRD and so my mom went up there to fully cancel the order and to get her money back. My mom then orders the books from Amazon because that was second cheapest and also Amazon is life. They came just fine and earlier than expected. Wal-Mart said that the money on the giftcard would come in to 7-10 business days, okay okay, and then coming last Tuesday the money was still not in and then she gets an email. Your package has been sent...From Wal-mart? What? It was supposed to be CANCELED My mom saw the customer service lady do it! The item no longer existed in the system. But apparently, it did. So it comes in and my mom then has to take the comics to Wal-mart to take them back and she got the money back and thus ends the saga of The Ghost of Ohio. That was painful but I got to read it and I love it. I am so proud of Andy and everything he has done. But seriously...ordering online and pre-ordering is such a pain sometimes.
2 responses

• Lagos, Nigeria
19 May
I guess that's one of the cons of ordering online...The delay..delivery of the wrong item and stuff...

• Peoria, Arizona
20 May
Our biggest problem is getting our packages delivered to the wrong address, it happens so often it is annoying.

• Lagos, Nigeria
22 May
@DesirousDreamer
why can't they just double check the address before sending the package.. This is just a bummer

• Peoria, Arizona
23 May
@iamdahmmy
Because there are houses with similar addresses. It is the delivery person's mistake. It is not really their fault because the whole system is really stupid. We live on Ave and the people behind us live on Drive. So it is easy to make the mistake. Though when it happens so frequently, it is really annoying.



• Peoria, Arizona
21 May
Thankfully Wal-mart is pretty good at taking returns. Even though she shouldn't have had to return it in the first place! But oh well haha that saga is over with.

• Switzerland
22 May
@DesirousDreamer
In this case it was their own mistake, they were obliged to take it back.