Jaxon: Then and Now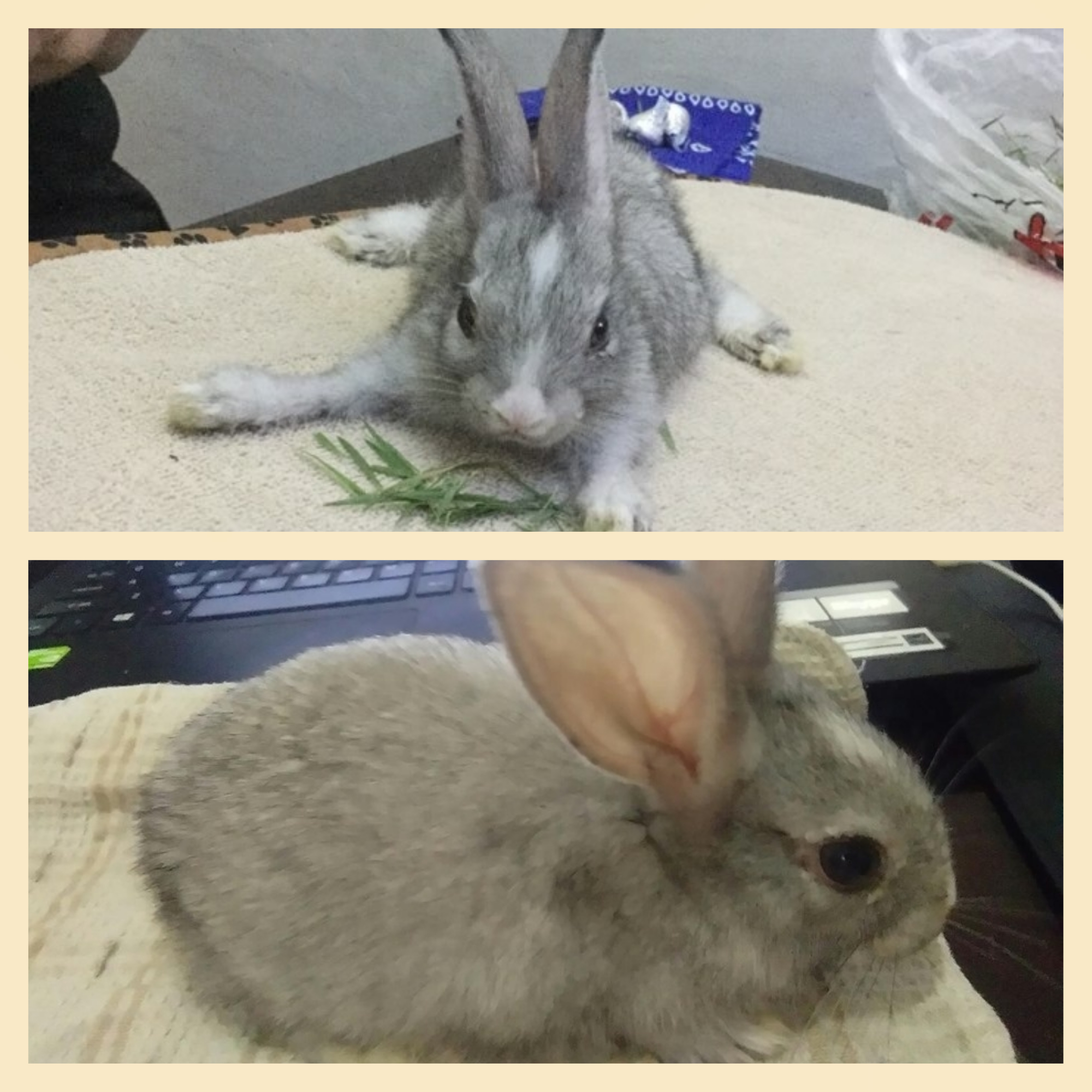 Philippines
June 11, 2019 9:55pm CST
The photo above is Jaxon the little gray rabbit. The first one was when we first brought him home (June 1). His feet were all splayed and he is flat on his tummy. He cannot move and we have to feed him because he cannot reach the container. Twelve days after, he is a more active, naughty gray rabbit. He can feed by himself and hops around. He is also super sweet and cuddly. Every morning, he excitedly stand up when he sees us. Isn't he lovely?
10 responses


• Philippines
12 Jun
as in stray dogs? hahaha!

• Philippines
12 Jun
@hereandthere
Hahahaha yeah! There's a lot of stray dogs here and I'm gonna pick one and run








• United States
12 Jun
Did you make a brace for his feet to treat the splaying? Or what kind of treatment did you apply? I'm used to this in parrots. We had to tape legs together with vet wrap, so was curious as to what the treatment for rabbits is? So glad he recovered. Good job.



• Philippines
12 Jun
hello, again, little gray rabbit. is the color of his coat changing? have you bought him a stuffed toy already?

• Philippines
12 Jun
@rakski
do rabbits need vaccinations? regular checkups?

• Philippines
12 Jun
@hereandthere
the have vaccinations I think. He was checked up the other time


•
14 Jun
He's cute. He's active now. Does he have been taught on how to litter?

•
15 Jun
@rakski
That's fine. Have a good day, my friend.



• Sutton, England
12 Jun
He is getting bigger. So cute!

• United States
12 Jun
sweet lil fella! jest needed some tlc 'n nourishment 'n 'tis thrivin''n yer care.

• Banks, Oregon
12 Jun
That's one very cute bunny.