Sesame ladoos that did not form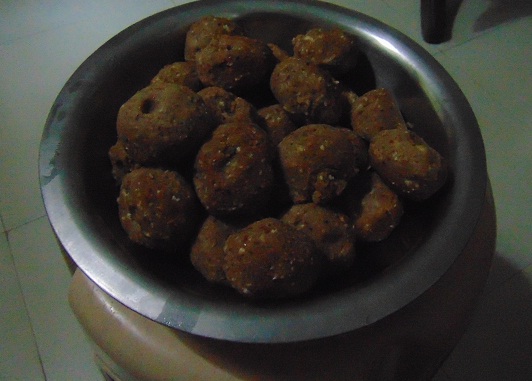 India
July 9, 2019 3:56am CST
Our 'Girl Friday' bough the wrong kind of jaggery. For ladoos to form one uses the 'sticky' jaggery. It was a disappointment. That stuff did not taste good either. I wanted to eat ladoos and they did not form We gave made them before with success. At the same time I did not want to waste that stuff. We soaked some brown rice, ground it to a paste and added some of this stuff in it with some grated coconut. We made dumplings. Not a great innovation but they were edible.
9 responses

• New Zealand
9 Jul
Oh sorry to hear that it was a fail. But I love ladoo

• India
9 Jul
What we have made is healthy but not that tasty.

• New Zealand
9 Jul
@allknowing
most healthy things are not really tasty,,, thats what i have experienced so far


• Canada
11 Jul

• India
12 Jul
@paigea
That is a sweetner which is available in clumps made from sugar cane


• United States
11 Jul
@allknowing

did you ever make anymore?


• Bunbury, Australia
10 Jul
At least you were able to make use of the ingredients.

• India
10 Jul
We make those ladoos as sesame is good for health.

• United States
9 Jul
Well, you did all you could to not waste food!!

• India
10 Jul
I am happy that thought occurred to me.

• Marion, Ohio
9 Jul
Glad you found a use for them.

• India
10 Jul
Necessity is the mother of invention Nec