Who's Ready For Some Coffee?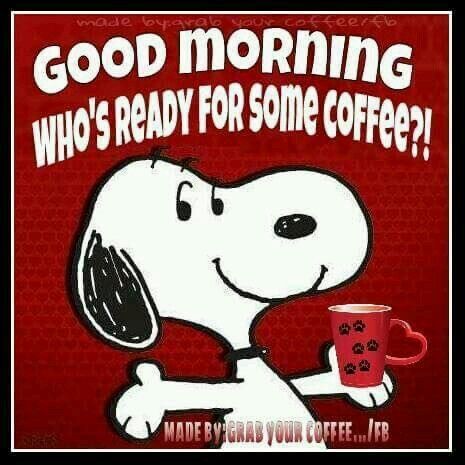 United States
July 12, 2019 6:24am CST
I am so ready for my second cup of coffee. Yes, I wolfed down my first and am needing my second. I will paraphrase the Folgers ad a bit and say "The best part of waking up is coffee in your cup". This morning has already been a productive day for me. I have been up and on the computer and have made some progress on my writing. It sure feels good. Of course, it has taken a little of my energy, ok ok, I'll admit it. It has taken a lot and now I am looking forward to a bit of a break. So, after I press the "Start Discussion" button I will be logging off my computer for a little while and drink my coffee, eat some oatmeal, and rest a little. See you a little while. Hope your morning is as blessed as mine has been so far.
10 responses

• Los Angeles, California
12 Jul
Enjoy your coffee and morning.







• United States
12 Jul
No coffee for me, but I'll enjoy some iced tea, thank you!!

• United States
12 Jul
I only have one cup of decaf in the evening. Get some rest; and we'll see you later.

• Bunbury, Australia
12 Jul
Have a great day. I'll be off to bed soon. Seems funny, doesn't it? Me heading off to bed and you just starting your day.