Pretty pictures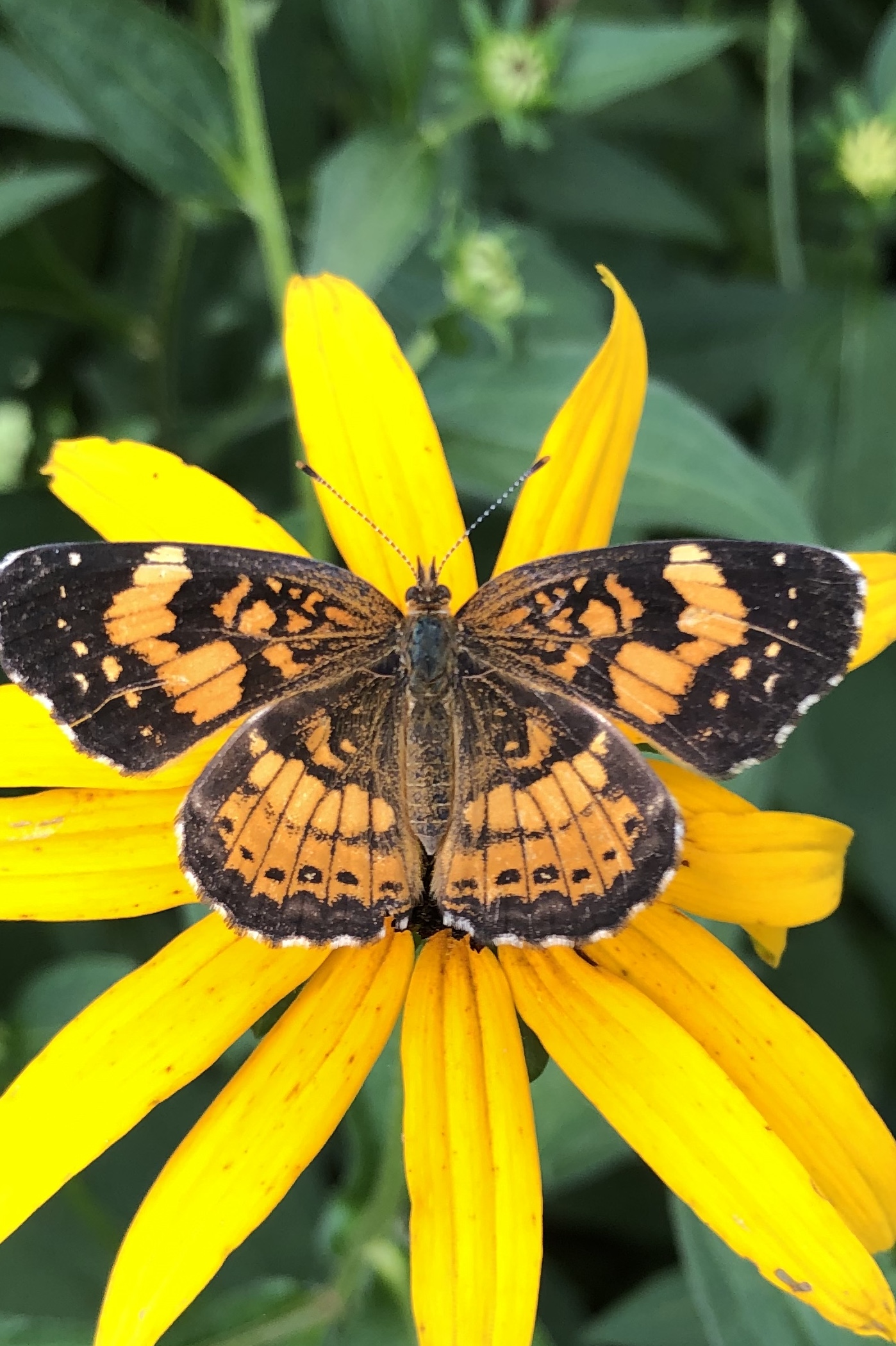 United States
July 12, 2019 1:29pm CST
Our neighbor has a butterfly garden which means flowers that will attracted butterflies and lay there eggs. We see them a lot during the summer and this is there second year and tons of butterflies this year. The kids get enjoyed looking at them and seeing them up clothes. I caught a good picture of a orange on sitting on a flower it displayed its pretty wings probably thing we were going to eat it.
7 responses


• United States
13 Jul
I had to crop the picture for it shop up on here so it's a little bit blow up in this one

• Indonesia
13 Jul



• Philippines
12 Jul
A very colorful picture indeed.


• Philippines
12 Jul

• Los Angeles, California
12 Jul
Label that a butterfly flower.

• United States
12 Jul
Hah well it's not in my yard so I can't label it but the kids can go over and look.

• Lenox, Georgia
12 Jul
This is absolutely beautiful-great photo!! =)

• United States
12 Jul
Thank you. I was so greatful to the butterfly staying still long enough for me take one they typically fly off before I can.

• United States
12 Jul
Thank you for the beautiful picture! I had planted some flowers this year to hopefully bring around some butterflies...unfortunately the deer ate all the seedlings and so I didn't get any flowers. I usually cover the seedlings with nylon net but my husband was sick and I was busy with him so I didn't have a chance to do that....oh well the deer are pretty to look at too. The wonderful butterfly is a Monarch Butterfly (if I remember right) and they are remarkable butterflies. Thank you for brightening my day with your beautiful picture!