One of the things we weren't sure about was would the twins talk at the wedding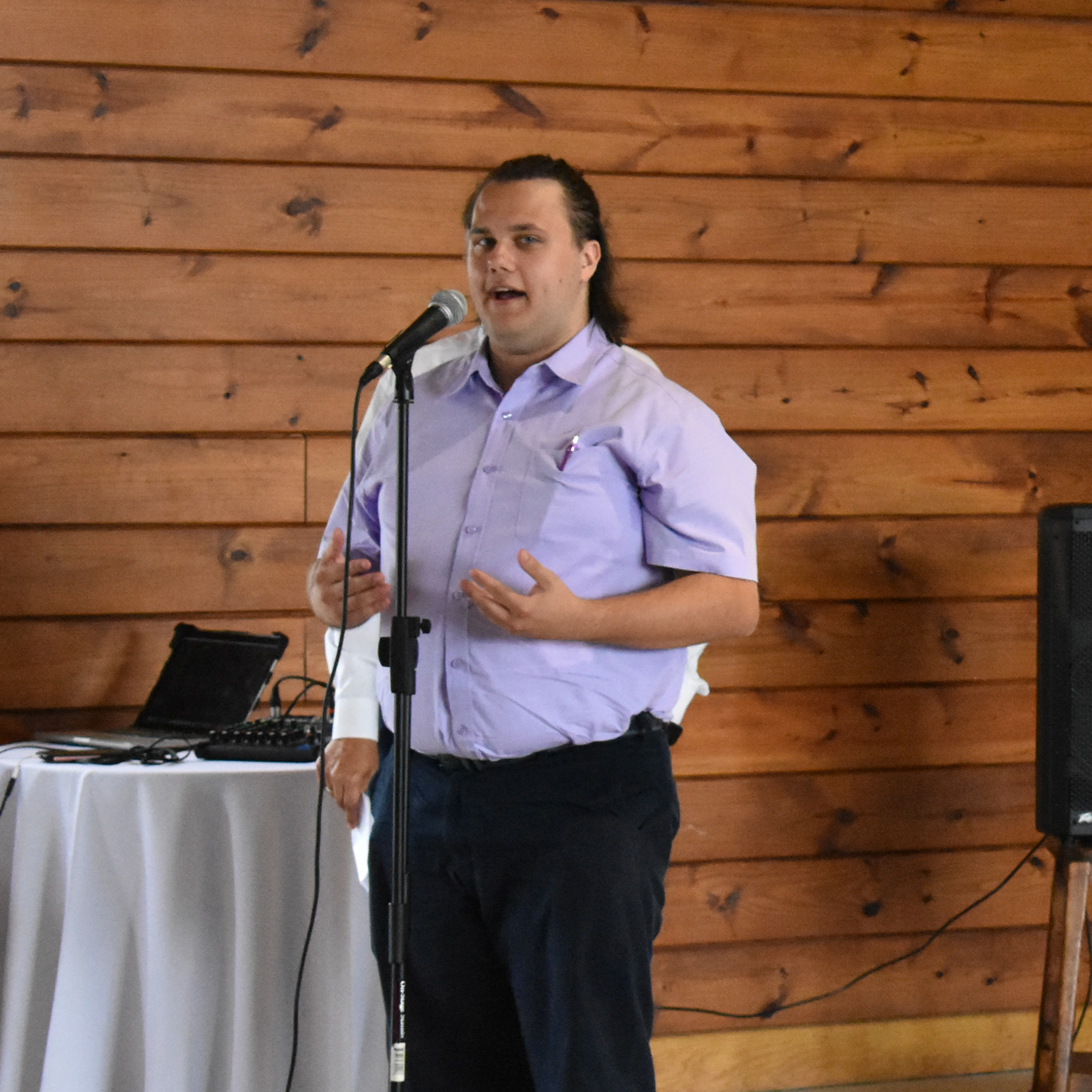 September 11, 2019 9:18am CST
they are neither, fans of getting front of an audience and speaking. I am proud to say, they both stood up for their sister. They both shared how important their sister was to them, and what she had brought to their lives. I didn't cry when I talked, I sniffled when both of them talked. Have you ever stopped and realized your kids were pretty amazing?
9 responses

• United States
11 Sep
We don't have children; but I can imagine how you feel. Great picture.

• Anniston, Alabama
11 Sep
What?! What?!?!?! sniffle? Do I owe you $5?


•
11 Sep
well let's call it even. Didn't cry in my speech, but did during the twins!

• Anniston, Alabama
11 Sep
@DocAndersen
Okay! deal.


• Israel
13 Sep
@DocAndersen
That is great that they found the courage for their sister on her special day to get up and talk.

• Israel
15 Sep

•
23h
@Hannihar
one of the twins doesn't often speak, when he talked at the wedding my son-in-law and my daughter both cried a little. It was the most beautiful moment!


• Zagreb, Croatia (Hrvatska)
11 Sep
Good brothers and good parents who raised them


• Bunbury, Australia
12 Sep
Certainly our kids surprise us sometimes. I'm glad they spoke. Your daughter was probably sniffling too. :)

•
12 Sep
when the quiet twin got up to speak, my daughter and my son-in-law teared up. They knew how hard that was for him to get up.

• Preston, England
11 Sep
I don't have kids - glad yours give you reason to be so proud of them

• United States
11 Sep
That is wonderful the twins shared their thoughts in front of all attendees. Yep, our son, our only child, amazes us more often than not.

•
12 Sep
that is the wonder of kids, they are cute when they are young. But become people you like when they get older!

• United States
11 Sep
Many time I have many times.Yes