The Beautiful Thing About Community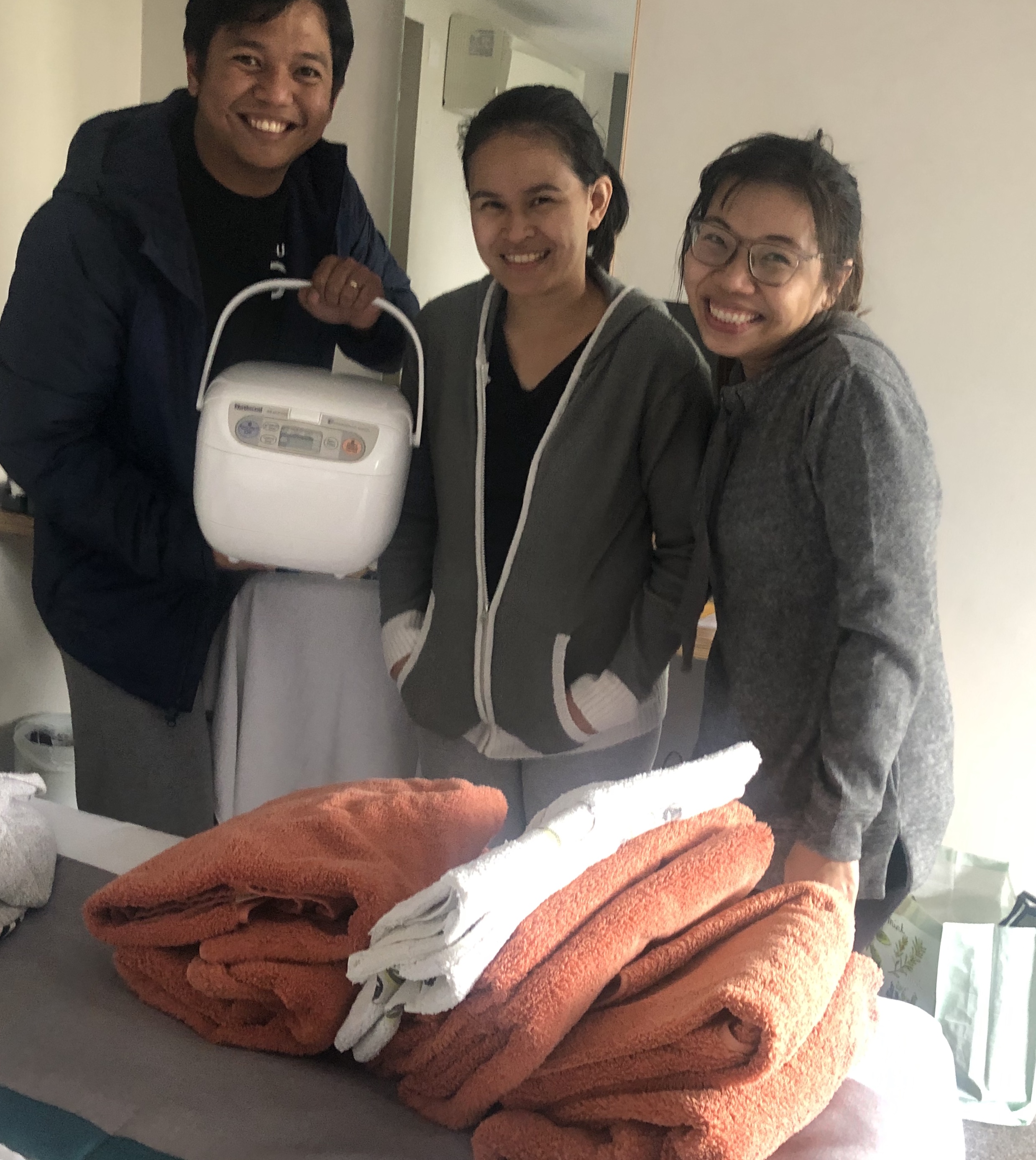 United Kingdom
October 4, 2019 4:54pm CST
We have been staying at a hotel since we arrived in the UK and we took a long time to find a place to transfer to that is close to the hospital as we don't drive. We are still on the referencing process but we are truly blessed to have people who care and want to help. At our hospital colleagues are donating their old stuff for us to use since the new place will be unfurnished. Today I got shocked when in my room I got a knock and my colleagues were bringing towels and, and Asian's food necessity, a rice cooker. I was greatly touched. You might think it's not much but to me who is starting afresh and is on a tight budget it is really a great help. I really felt the genuine concern of a community here, I would even go as far as saying a really big family.
9 responses

• United States
4 Oct
How nice of your colleagues to help you get settled in. I hope you'll find a place to stay soon. Would you prefer something within walking distance?

• United Kingdom
4 Oct
Hi Amber yes they were lovely. And yes we would prefer walking distance since we don't drive at all and the bus is costly if I add up the price. We are currently waiting for our referencing to finish. There is a place 15 minutes from our hospital and just very close to the church and the local shops.

• United States
4 Oct
@flapiz
I hope that you will be able to get it. It's good that it's near the shops as well so that you can buy the things you need and / or want. Yes bus fare would add up very quickly.

• United Kingdom
4 Oct
@ScribbledAdNauseum
Yes sepcifically near LIDL. I don't know if you have it over there but it is where cheap stuff are sold.



• United Kingdom
5 Oct
Yes so many Filipinos here. And they also did take us to the Filipino store


• United Kingdom
5 Oct
@thelme55
That's really great because in some places we see crab mentality and it is too painful to experience it from fellow country men.


• United States
4 Oct
I love the smile of the faces there in the photo. Good luck

• United Kingdom
5 Oct
Thank you Alfredo. Yes they were fantastic. They made my day. I was really a bit low but they turned it around.

• United States
9 Oct
@flapiz
Good for you there.No more sulking.Your too young for this.

• United Kingdom
9 Oct
@amadeo
Hahaha you're right too young to sulk and sulking actually makes me look older :)



• Gainesville, Florida
7 Oct
That is so wonderful that there are people there in the UK who care about you and want to help make you feel welcome and included. I hope God blesses them tenfold for their generosity!

• United Kingdom
9 Oct
Indeed I really wish them all the best cause they are the best?

• India
5 Oct
Its a great help because small things make big differences too and people are helping with true heart so it also good that people around us are nice. While we go out of country then its hard time for beginning so this kind of help is really big and glad to know you have a great and supportive colleagues.

• United Kingdom
5 Oct
Yes that's right small things make up the big things. I really felt very supported kinda more supported than when I wen to Australia previously,


• United Kingdom
5 Oct
Yeah we were missing rice so much here as the buffet breakfast only offer hash browns and other potato variants.

• Quezon City, Philippines
4 Oct
Wow civic action in the words. You can thank God for that.

• United Kingdom
5 Oct
Yeah I really am grateful to God and the people he sends my way. I am having a tough time but he turned it around with this one.

• Canada
4 Oct
That is so nice. It is nice to have community support when you are starting out new.

• United Kingdom
4 Oct
Indeed. I am very grateful. Humanity can be so great! I hope to pay it forward someday.