It's Finished! It's Finished!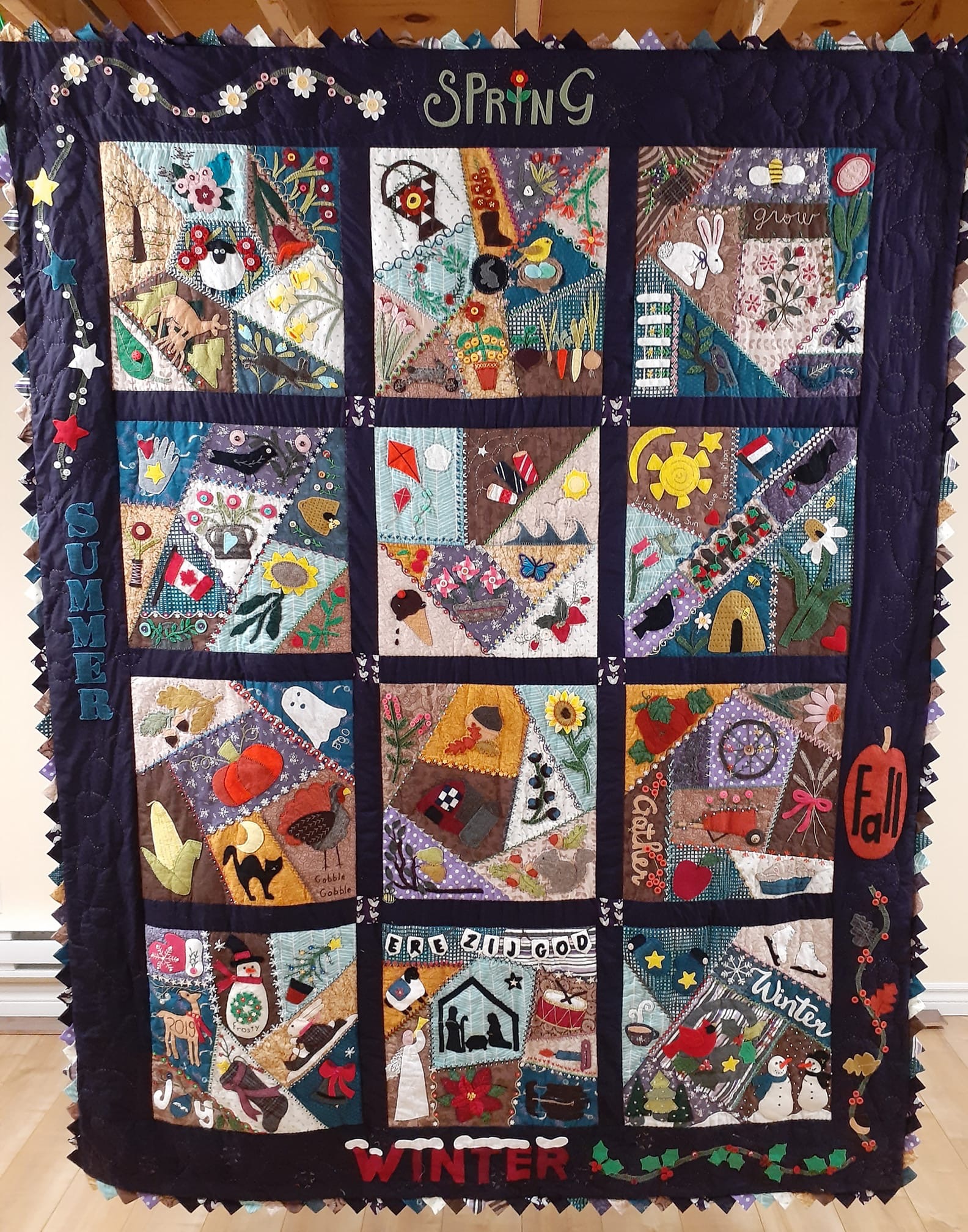 Canada
March 5, 2020 10:33am CST
It's taken almost a year, from start to finish. Sometimes I was tempted to put it aside, and come back to it at a later date. I persevered! It travelled with me from coast to coast. My hands were kept busy as I stitched away. Stitching while hubby was driving....or....while watching TV.....or.....listening to a book. Once a week I went to a Wednesday afternoon sewing group. This was a great help for staying motivated. This morning I finally finished it. It went through a short washing cycle and us now hanging to dry. In less than a month a new mystery quilt will begin.
8 responses

• Rockingham, Australia
6 Mar 20
Wow, that would be an amazing amount of work to complete something like so beautiful. Do you have any idea how many hours it took?

• Canada
6 Mar 20
I couldn't even begin to calculate that. Assembling the blocks was about two weeks....then the bead and embroidery over the seams....assembling everything and then the quilting. The binding was the quickest...it took me about two days.

• Rockingham, Australia
6 Mar 20
@Morleyhunt
Anyway, It's beautiful and worth all the effort.

• Canada
7 Mar 20
Thank you! I'm very pleased with the final result,


• Canada
7 Mar 20
Thank you. I knew when this quilt was first started that it would take some time to complete. I don't think I had any idea of how long it would take.m certainly longer than I had anticipated.

• Las Pinas City, Philippines
5 Mar 20
Wow, very beautiful art piece

• Canada
7 Mar 20
Thank you! I'm quite pleased with the results of my efforts.


• Canada
7 Mar 20
Thank you. I'm looking forward to hanging it in my hallway.

• United Kingdom
5 Mar 20
That is so beautiful, well done

• Canada
5 Mar 20
Thank you! I'm more than pleased with the result. All of the blocks have appeared here (one at a time)....finally a photo of the finished quilt.

• United Kingdom
5 Mar 20
@Morleyhunt
I'm sure the next one will be just as beautiful so talented and must have so much patience :-)