Poetry: The Creeper in John's house is not his vine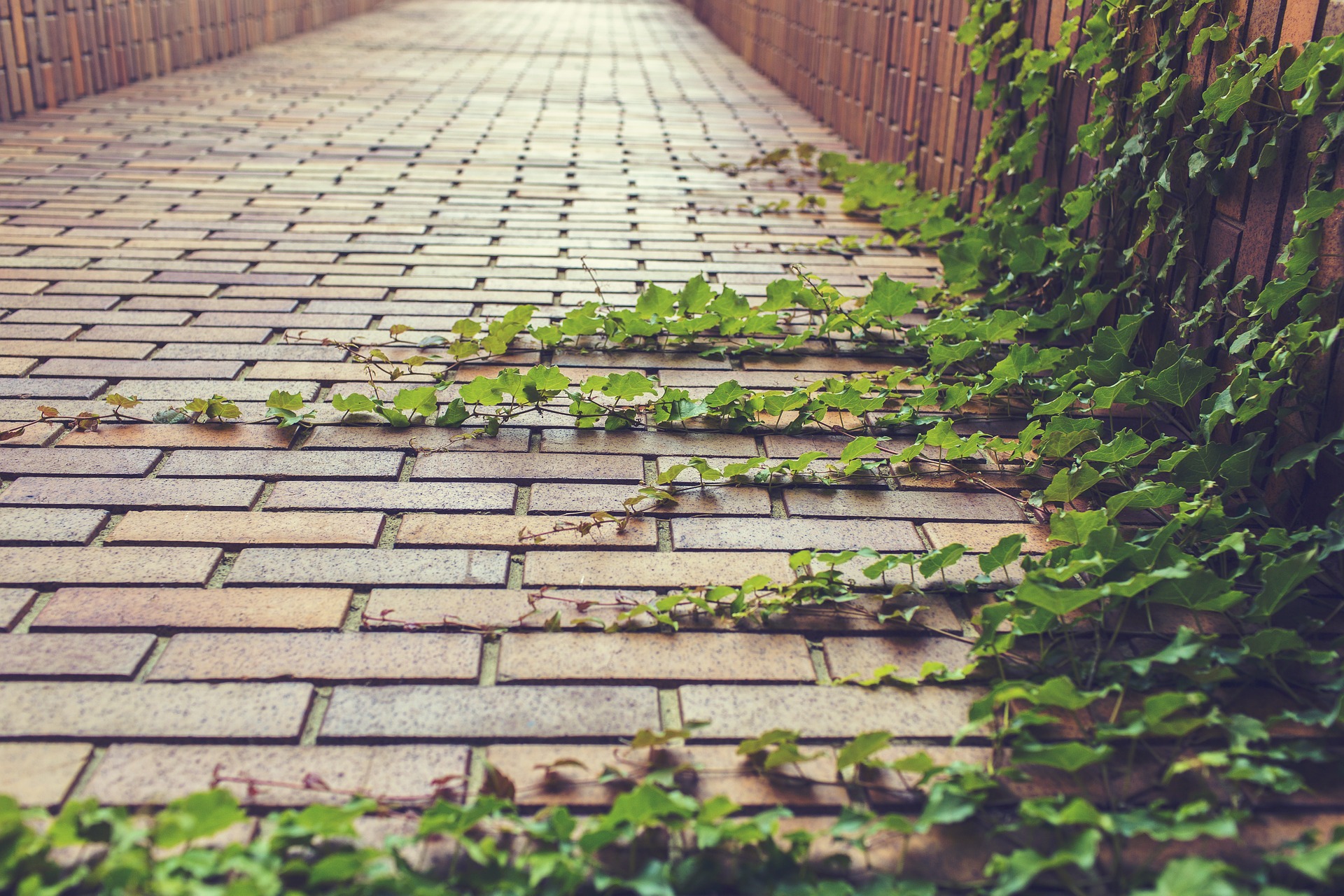 Australia
June 30, 2020 8:58pm CST
The creeper creeps around creepily, inside, and out. He doesn't mean to stalk, but still, he sniffs all about. Every day, he silently arrives to surprise me, once again. My anxiety increases day, by day, by day, without end. I was told to relax, go slowly, breathe deeply. This made it worse; I felt stress more than before. Trust yourself they told me. It won't last forever. Nothing can bring you peace, not even yourself. Anxiety is wanting things to be different, unchanged. Acceptance is not about accepting things as they are. Life is alive within the anxiety, until it rests alone, but then you are dead, because all life lives in stress. I was not curtained off enough it seems in my dream. The creeper still reached me in my sleep, to peep too. Nothing is there waiting for us; life precedes itself now. I died to myself, strangled to death myself, by my thoughts. You cannot control what's outside, nor inside. Trying to control always loses more control. The darkest nights have no stars to shine out. Nothing is as it seems, so let the scenes be seen unseamed. John needed to just march on, wearing his heavy boots. Let the creeper creep around, let him not make a sound. The profoundest of truths creeps up on us all slowly, slowly, and does so, as long as we do not push it away, by anxiety. Photo Credit: The photo used in this article was sourced from the free media site, pixabay.com Do not let your creeping thoughts strangle you on your life path.
8 responses

• Agra, India
1 Jul
No...now I have learned to pluck them up and throw them away from my life

• Australia
1 Jul
It's not always easy to do. Thoughts creep into us from the smallest opening, at every chance they get. Noticing this happening, as you are doing, and then throwing them out is a great idea.

• Agra, India
1 Jul
@innertalks
not even thoughts now I have thrown unwanted people out of my life as well

• Australia
1 Jul
@amitkokiladitya
Maybe, they are heavier to throw...lol... especially if they are a relative, that's a hard one to deal with.



• Australia
1 Jul
Yes, I remember a book that I read when I was a young boy. It was a scary one for kids about creatures, called hobyards. It said to always watch out for these hobyards, as they come creep, creep, creeping, into your life otherwise. Hobyards could be seen as being thoughts, I see now.

•
1 Jul
@innertalks
aigoo I would close the book straight away


• Australia
2 Jul
@Adie04
Yes, we had to read it in grade 2 at school, when I was only 8 years old. It would probably be banned in schools these days. The hobyards ended up capturing and eating the poor boy's little dog, Benji, I think its name was, too. I think that the story was taken from an older English fairy tale, altered a bit, as a kid's story, in our school reader. The original tale is pretty horrible also.

More English Fairy Tales, by Joseph Jacobs, at sacred-texts.com



• Australia
1 Jul
Thanks. I am glad you got something from it.


• Philippines
3 Jul
Your poem is too frustrating. It lacks the sense of optimism. Peace of mind is there lurking somewhere and God is just a prayer away. But they're not recognized. They live in limbo or they're intentionally left to oblivion.

• Australia
3 Jul
Yes, exactly. That's well said, and well picked up. That is how a life without God operates. It is one of continuing frustration, and being strangled by our own thoughts, not being linked to God's thoughts for our lives. You got my point exactly; you got frustrated, just as anyone does with their not growing their vine on God's wall, but on their own wall instead, as you can see happens from my poetry here, in my example, of our trying to live by our own thoughts alone. Our vines only tangle us up then if they grow wily-nily on our own walls, but attached to God's wall, they remain strong and directed to him, and the fruit grown from it, is a blessing for all too, instead of our vine being just a thorny prickler of others, and ourselves, and bearing fruit for no one.

• Philippines
3 Jul
@innertalks
Now your creeping negative thoughts are trying to cling into God's vines. His words of salvation.

• Australia
3 Jul
@Nakitakona
Yes, I can see your point there. Only love never creeps; all thoughts are creepers, and that is their function.


• United States
2 Jul
what a great thinking process and you are so right!

• Australia
2 Jul
Thanks, Scott. Poetry can say it in words, often lost/not found in straight writing. I like to write poems, from time to time.

• United States
3 Jul
@innertalks
i chased being a poet at the end of my college career. I sold a few to magazines. but not enough to feed a person!

• Australia
4 Jul
@DocAndersen
The only reason I started writing poetry on Helium, another writing site, was because they did not vet/monitor/moderate poetry. All other submissions they seemed to pull apart, so I just wrote poetry there, which nobody much else can pull apart, because it is more individual...lol... They had a team of fact-checkers, and if you wrote something from memory as an article, they would throw it out to the dogs, if they found a slightly incorrect fact in there. So, I stuck to writing poetry there, which was always approved right away. If you sold some at that young age, you must have had some talent there. Maybe it's waiting to come out of you again now....


• Australia
1 Jul
Thanks. Yes, I think it is a part of our freedom to think openly that can make us who we can be. Reactive thinkers seldom grow past their past reactions. Habits can be good, but we also need to examine them from time to time too, to see if they are still "tuned" properly, and serving us optimally too.

• Philippines
1 Jul
Totally thought provoking. I like how being stressed keeps us alive, truly alive and well, lest we fight it and it fights back against us.

• Australia
1 Jul
Thanks. I appreciate your comments. Your words are also well-chosen, well-written, and they say in a few words, which I took a whole poem to say.

• Singapore
1 Jul
We are born with anxiety and even thrive in it. Some business leaders believe restlessness goads them to reach higher; they never want to rest on their laurels. We always feel something untoward is waiting for us. I take comfort in Bard's words in Julius Caesar: "Cowards die many times before their deaths" Let me be brave enough to die just once! siva

• Australia
1 Jul
Ha, ha, yes, at least the cowards will not die of a bad heart, caused by stress and anxiety then. They are not brave enough to face it, or to feel it. Or maybe they will, if we look at that statement another way around. Maybe, they hold all of their stress in, not brave enough to live it out of themselves, so they might die of an inwardly stressed heart after all. Stress serves a purpose. If we didn't have the stress of gravity acting on us all, for example, we would all be floating off in lah lah land then instead...lol...

• Australia
4 Jul
@Shiva49
One God, and billions and billions of souls; it doesn't add up to me either, sometimes. I also suffer from misgivings, at times too. How could God keep track of them all, let alone listen to any of their prayers, and chantings, etc personally? He must delegate his work to a lot of henchmen too, I would say. The Christian Bible claims that he is one person, sitting on a throne, with Jesus Christ on his right-hand side, but it doesn't say who is on the left-hand side. I was thinking the other day, that that empty seat might belong to the Devil. Perhaps, he vacated it when he was kicked out, but the Bible also says that he is welcomed back at any time into Heaven, even to chat and banter to God, about their testing of souls on the Earth, even as to having a wager between them over this. Maybe, he is serving a behind the scenes role, and his seat will stay there vacant, until his role is over, and he claims it back again, once again.

• Singapore
4 Jul
@innertalks
It could also be we have an unbroken connection with our creator and the umbilical chord is sustained and never broken. That way there is a two way connection. When we are created there is always a part of our creator in us, telling us what our role is. Also, some are highly talented in their own individual ways - they can be from anywhere. That means there is a clear method, promptings, to change our direction and the world and universal order over a period of time. We are thus given a part to play our own roles but limited by our awareness. Some experiences can change our basic outlook even, and make us look at our lives and those of others from a new perspective. However, most just exist at a lower level of bare existence blissfully unaware of their true potential. A spirit of inquiry keeps us truly alive. That is why I like to reflect on my own experiences than merely follow scriptures. There is a deeper meaning in our every moment and it should not be clouded by others inputs. We should find our own world but within overall coexistence. Thinking aloud, if God is comfortable with devil by his side, we should also embrace diversity with open arms - siva