Delicious Treat |6.30.2020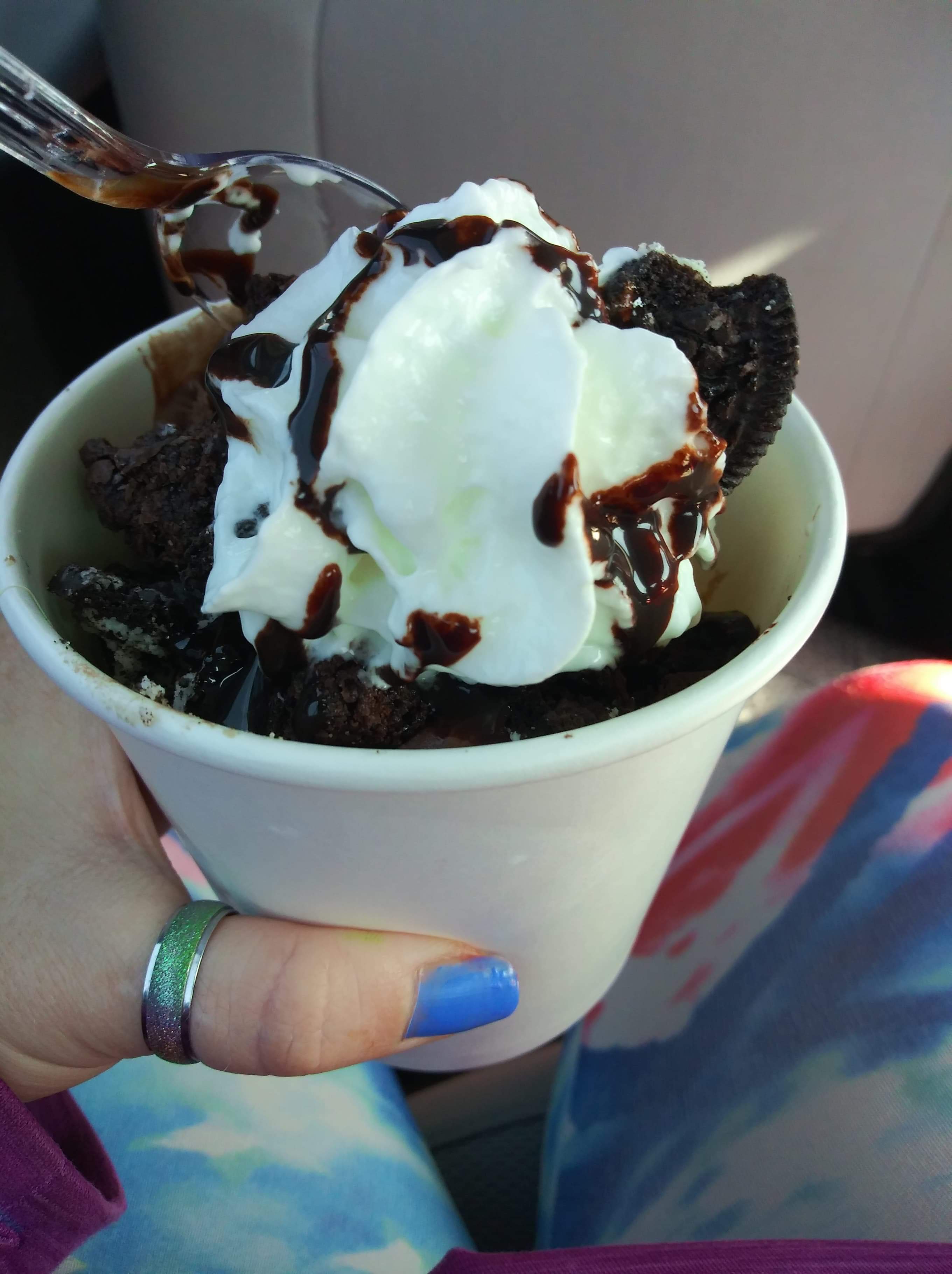 Rupert, Idaho
June 30, 2020 9:20pm CST
For the next few days there are food trucks in town for the 4th of July festivities. One of them is a donut shop food truck called Jukebox Donuts. They have a list of delicious treats named after songs, like on a Jukebox. The one I got, which is pictured, was E5 - or Back in Black (I think). It was 4 mini donuts topped with chocolate ice cream, brownie bites and Oreo pieces. You could also get a bucket of mini donuts, and even a slushy. Have you ever ordered from a food truck? If so, what was their kind of food?
6 responses

• United States
1 Jul
We don't have any food trucks around that I'm aware of. Your treat looks delicious.

• Rupert, Idaho
1 Jul
That's a bummer, well if you care about that sort of thing! The treat was really tasty. There is also a crepe truck, and one with scones.

• United States
3 Jul
@MommyOfEli2013
Scones would be interesting. Tried to make them once. They are bland. Must be why they put so much stuff on and in them.

• Rupert, Idaho
4 Jul
@LindaOHio
I think the crepes are the bland tasting items, at least from the food trucks here. The scone here tastes amazing with some honey butter and a little powdered sugar they are perfect.

• India
1 Jul
That's great and would love to have a bite but not taking any chances at this time

• Rupert, Idaho
1 Jul

• Marion, Ohio
1 Jul
That looks very good and full of calories.

• Rupert, Idaho
1 Jul
Probably was very high calorie - and full of carbs. Not looking forward to what I weigh on Monday

• Marion, Ohio
1 Jul
@MommyOfEli2013

I understand

• Rupert, Idaho
1 Jul
@wolfgirl569
But I will be back on plan at least Monday and can lose it again.


• Agra, India
1 Jul
It definitely appears so tempting