What's keeping me busy these past few week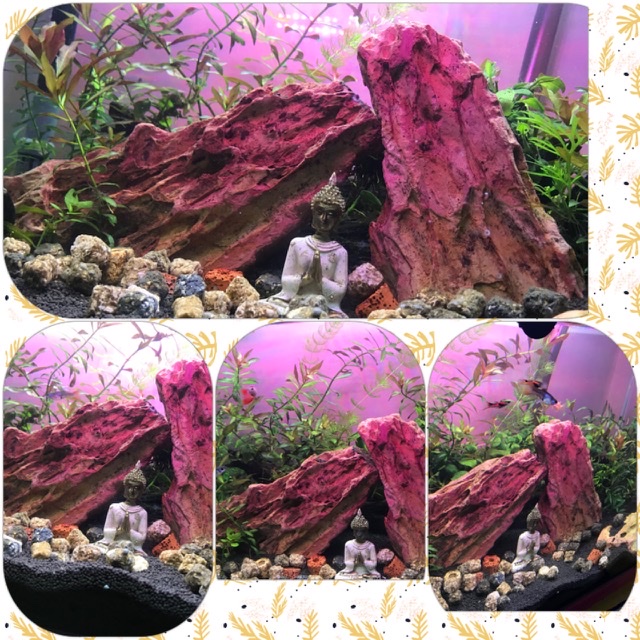 Philippines
July 12, 2020 12:17am CST
I have been relatively quiet but busy these past few weeks and was never around Mylot a lot like l used to before. The reason behind was my mind and time was preoccupied by my hobby. l recently acquired a much bigger aquarium and had been busy setting it up and cycling the new aquarium. l decided to temporarily retire the smaller one and maybe set this up for emergency purpose only like a hospital tank in case there is a fish that will get sick in my new tank. Last Friday I decided to transfer my few remaining plants on my old tank and the fish as well I have observed that the tank has cleared up after I transferred my existing plants to the new one to fast track the cycling process of my tank. Seeing my plant growing normally I presumed that it is doing well and the water has since then cleared up significantly. After transferring the fish last and observed that they seem to be much happier swimming around I felt comfortable already with the way my tank is doing now.
8 responses



• Philippines
16 Jul
How could you do that when there's quarantine? wow I barely have 2 danios, a koi and two albino shark. Were did you bought those plants? for the moment I'm thinking of having a small aquaponics but no definite plan yet.

• Philippines
27 Jul
Well it so happens that I already have the plants in my old tank and just transferred it there. Also there is a nearby petstore near my place and I just have to walk. I actually started building it up about two or three weeks ago. I first put in the sand and some aquasoil then the stone decor then after a week I slowly added little by little the plants from my old tank to the new one. When I see them growing already. I started moving the rest of the plants there. And lastly, the fish came in the tank.

• Philippines
31 Jul
@rsa101
What kind of light do yu use? the one with the uv light?

• Philippines
1 Aug
@Letranknight2015
I have bought a led light to it one with white and blue then a small led light with red green and blue colors. The plants seem to enjoy those and makes the leaves colored red too.

• Bunbury, Australia
12 Jul
I'm sure the fish will appreciate the extra room.

• Bunbury, Australia
12 Jul
@rsa101
It would be good to see them doing that.


• Agra, India
12 Jul
That is good. but managing a big one is a difficult task

• Agra, India
12 Jul
@rsa101
yes...true it is all about passion

• United States
30 Jul
It does sound like you have been very busy


• Philippines
13 Jul
the fishes can have their own hideout.

• Green Bay, Wisconsin
1 Aug
I'm glad everything is going well with the new tank.