Tuesday and Daily Health Report for September 14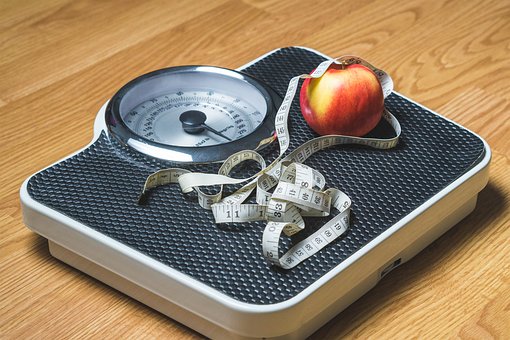 Green Bay, Wisconsin
September 15, 2020 11:51am CST
It's a good day so far, but I'll leave that for the Thankful post later. I have my car, and I've done grocery shopping. I'm all set for the next two months. At least I hope so. My freezer is stocked. I'll only need perishables-bananas, grapes, and potatoes. I'm sure I have enough eggs to get through the month. I didn't buy any more this morning. I still have three boxes in the fridge. I got a lot of steps walking around the store which was good. Yesterday was a good day too for food and fitness. Here are the numbers. Food Calories: 1653 Carbs: 36% Fat: 49% Protein: 15% Uncategorized calories: 92 Fitness Steps: 15,583 Miles: 5.91 Activity/Exercise: 88 Water: 4 Bottles Calories burned: 2186 Total calories: -533 Weight: 181.8 I've still been weighing myself. After going up quite a bit, I did come down two pounds, so that was good. I'm down again this morning, but only two ounces. It's hard but not impossible to lose weight with this medication. I'm finished with the notifications for now and time to get some needed exercise. I'll be back later. I'll also work on Vendetta. How did you do with food and exercise yesterday? Thanks for reading. Image courtesy of Pixabay.
9 responses

• United States
15 Sep
Sounds like you had a busy morning. Glad you got some steps in at the store and are stocked up. We had fish yesterday. Nothing exciting but it was good. Have a blessed day.

• Green Bay, Wisconsin
15 Sep
It was a good morning, thank you. What kind of fish? To look at my freezer, a person might believe I don't eat meat only fish.

• United States
16 Sep
@just4him
baked cod is what we had this time. We keep that, tilapia, flounder and when we can find it halibut in our freezer. We eat it at least once a week.


• Green Bay, Wisconsin
16 Sep
@Dena91
I need to look. I might have bought halibut this time. I didn't buy tilapia, but I still have a lot left in the freezer. I also bought flounder and cod. I'm eating fish almost every day.


• United States
15 Sep
so glad ya got that shoppin' tended, hon. i know yer son'll pick'p whate'er odds/ends ya need later, but there's somethin' 'but pickin' schtuff out yerself, lol. turkey nachos 'gain fer me. big no-no coz i used 'real' cheese. gut not happy with that today. i confess to laziness yesterday. fed the ponies. i can tell ya, ya got way more steps'n i, lol.

• Green Bay, Wisconsin
15 Sep
Thank you. Yes, he will. I got the major shopping out of the way. Naughty, naughty. You know you shouldn't have that cheese. I know the temptation is just too much at times. I'm sure you enjoyed your pony time. It's necessary every once in a while to be lazy.

• United States
16 Sep
@just4him
yer welcome. i know...but't tasted so good'n 'tis very rare i sway to the list 'f thingies i cannot 've. jest'n omelet tonight - no cheese. bummer. 'lways 'njoy the ponies. 'tis true, but seems i've a case'f such this week'n 've not the time. too much still to tend.

• Green Bay, Wisconsin
16 Sep



• Green Bay, Wisconsin
15 Sep
Yes, I will. I read the paperwork. It said I need to take it until two weeks after the surgery. By that time I'll be starting the next round of medication for the next surgery. Oh well, it's for the greater good - pain-free knees.


• Green Bay, Wisconsin
16 Sep
@DianneN
As long as I don't gain too much and lose it all when this is all over.


• Rupert, Idaho
15 Sep
Sounds like a good start to the day with getting the groceries you need. Numbers look good, I think.

• Green Bay, Wisconsin
15 Sep
Thank you. They're okay. I think I did better today. I'll know when I get it all input on the Fitbit app.

• Rupert, Idaho
16 Sep
@just4him
That's good to hear that you think you did better today.

• Green Bay, Wisconsin
16 Sep


• Marion, Ohio
16 Sep
Glad you wont need to much while you are resting.

• Green Bay, Wisconsin
16 Sep

• United States
15 Sep
I did OK...could have been better


• Green Bay, Wisconsin
15 Sep