Pay online using my bitcoin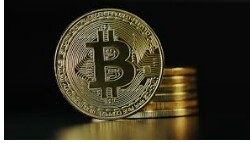 September 29, 2020 6:50am CST
I am frustrated with my network,so i recharged even it's not yet due,using my bitcoin wallet. This my third time to recharge using bitcoin payment and thanks God, it was successful. Have you tried using crypto currencies as a payment?How is your experience? Photo:Google
4 responses

• India
29 Sep
Can I ask how because you are in India and I suppose you're having an Indian contact number. How it's possible to recharge with bitcoins?

• India
29 Sep
@rhuenz
you mean we Indians can do too

•
30 Sep
@Butterfingers
yeah bitrefill is designed for Indian but also people outside can use it.


• Philippines
29 Sep
I don't have any BTC currency.

• Philippines
30 Sep
I don't. I convert the bitcoin to my currency first.

• Kolkata, India
29 Sep
I once used to collect bitcoins from different websites by mining and doing tasks, now I don't use it. I may still have some of them in my coinbase wallet.