Lunch with my daughter.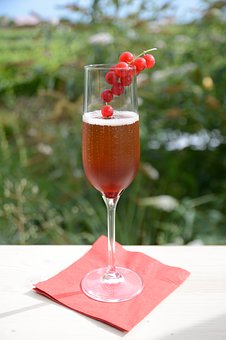 Chile
October 17, 2020 6:07pm CST
Tania came to bring me some things from the drugstore. She said she´d be staying for lunch and that she´d bring a bottle of champagne. So I started to see what could I do to serve with the kir royal she was planning on drinking

I thawed groud meat to make burgers, boiled peeled potatoes and put the peels in the oven with olive oil. I made a babaganouche with a baked eeegplant I had, tahine and spices. And we ate. We drank a second glass of Kir Royal while she told me her problems with her children. Her kids are wonderful but, as children are, they go to her mom when they have problems. Still, we drank to their health

Sons are sons and daughters are daughters. She went late and I came to my laptop.
8 responses

• Bunbury, Australia
17 Oct
It's good Tania has you to vent to. Kids will be kids and mothers never stop worrying about them.

• Chile
18 Oct
I know. And Claudia is the same. But they have had a harder life than mine.

• Bunbury, Australia
18 Oct
@marguicha
I feel sorry for our generation. I think they are having it tougher than we, or I, ever did.

• Onaway, Michigan
17 Oct
Sounds like you had a good time.

• Philippines
17 Oct
Its good that you have lunch with your daughter my friend.



• East Tawas, Michigan
18 Oct
I just got off the phone with my daughter and it's wonderful therapy! We always enjoy a nice long visit, with our daughter



• Philippines
18 Oct
A bonding time with your daughter not only for lunch but in drinking spree too. That's wonderful.