PROPHET MUHAMMAD Mawlida lnabi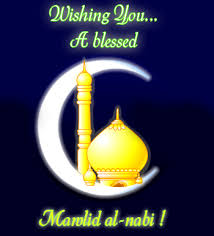 Tangier, Morocco
October 29, 2020 10:04am CST
Today is a special day for muslim community. That's why I'de like to wish you all a happy and blessed mawlid nabawi. The celebrations may be in many different ways, it differs from a country to another one. Although celebrations may differ this year in the wake of the coronavirus pandemic, Muslims throughout the world may fast during the daylight hours, say special prayers or eat a communal meal to celebrate Mawlid. For me, as I'm studying far away from my home, I couldn't join my family in this special day. I feel sad for that but it's out of my hands...

9 responses

• Philippines
30 Oct
Who is Mawlid Nabawi? Why do you celebrate the occasion for him?

• Philippines
4 Nov



• India
29 Oct
though its great to be with family on such occasions but hope where ever you are you get all your pray heard and happiness

• Roseburg, Oregon
30 Oct
I hope you have a special day anyway.

• Westmoreland, Tennessee
29 Oct
So sorry for you. Where are you, how far from home?


• Indonesia
31 Oct
Be carefull and stay safe.

• Depok, Indonesia
31 Oct
Yes, due to coronavirus.we couldn't celebrate this special day like every year. I hope we Will celebrate this special day next year. Stay happy and healthy!!