Domestic Terrorists who stormed the U.S. Capital Building were allowed to walk away!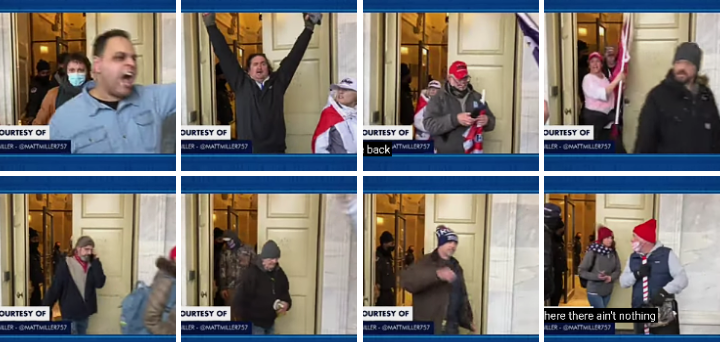 United States
January 7, 2021 6:22am CST
I am so ANGRY right now! I just watched a podcast, "Dollemore Daily" where Jesse Dollemore showed a video of those domestic terrorists, who broke into the U.S. Capital Building, were not only NOT ARRESTED, they had the door held open for them so that they could just walk out! One of them, when he exited the building, shouted that NEXT TIME they won't be so peaceful! Talk about #WhitePrivilege. If they were people of color, they would have been shot before even ENTERING the building! NOTE:Someone had scratched "Murder the Media" on the door on the right.
4 responses

• Daytona Beach, Florida
7 Jan 21
That's our system for you. We try to resolve the issue without violence. One woman already lost her life due to the protesting. If they can break it up without bloodshed, then they will. And, if we did arrest every single person who stormed the capitol building and charged them with breaking and entering and disruption, what example are we setting? Our constitution makes it quite clear, we have the right to peaceful protest. All those people learned, is their protesting isn't worth anything.

• Wapello, Iowa
8 Jan 21
I saw that video, too. If they do come back with weapons, I have a feeling they will just be mown down (Trump was able to protect them the one time but I don't think he can do it again) and I don't see a downside to that.

• United States
7 Jan 21
They have all of those people on video and I am sure they know exactly who they are. In the moment they did the best thing. Arrests will come later. They did arrest a number of agitators yesterday before they made it into the crowd. We will learn more over the coming days. White privilege? There is no white privilege and that argument is not going to fly anymore.