Twitter has suspended Donald Trump's account permanently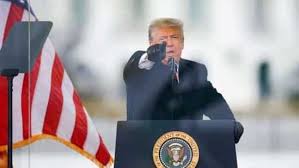 India
6 responses


• India
9 Jan
First of all let me make it very clear that I am not supporting Donald Trump. But I think twitter could have acted differently. End of the day he is still the President.

• Olney, Illinois
9 Jan
@concept001
What does him being the President have to do with it, as I asked?

• United Kingdom
9 Jan
@concept001
So what if he is still President. Does that mean he doesn't have to follow the same code of conduct that we all have to adhere to.


• United Kingdom
9 Jan
Yes Twitter were correct. They should have banned him a long time ago.

• United Kingdom
9 Jan
@myklj999
At least he won't be attending Biden getting installed as President. Inauguration, that's the word.

• Cambridge, England
9 Jan
@JimBo452020
I think that he should be made to - in chains and with ashes on his head!


• Cambridge, England
9 Jan
Twitter has it's Terms of Use, just like any website. Trump had been warned a number of times about breaching them. 'Freedom of speech' is one thing ; inciting people to attend a rally where it was already known that insurrection would take place and then calling them "special people" and saying "we love you" WHILE the riots were happening is quite another. Trump has proved himself to be unfit for public office and Twitter (and the others) have every right to ban him, whether he's the president or not.

• United Kingdom
9 Jan