Internet speed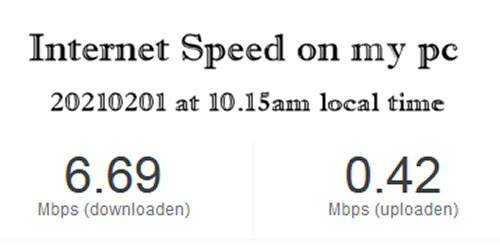 Netherlands
February 1, 2021 3:30am CST
Since last week I have a very slow internet connection with my pc as well as with my smartphone. My pc is cable connected to a router (we don't have fibre in my area) and my phone is on Wifi. Download and upload speed is very low since last week. We even have an extra 4G modem which should speed things up, but in stead of 4 blue bars we only get 1. I checked the down- and upload speed of both at 10.15am local time. Mobile phone is download 0.47mbps and upload is 0.09mbps (no internet connection possible. I am setting up a POD store at Society6, but I can't even upload an image of 17mb. Very, very annoying. What is your download and upload time on the device you're using? Do you have a fibre connection?
6 responses



• Netherlands
1 Feb 21
@LadyDuck
are you sure? Normally the download speed is much higher than the upload speed.

• Netherlands
1 Feb 21
I wish I had your internet speed, because I sure wish my upload was that fast.


• Legaspi, Philippines
1 Feb 21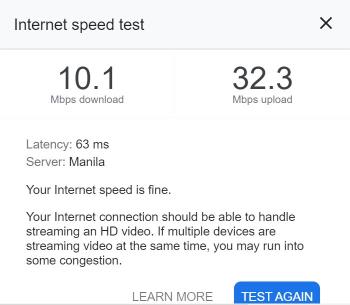 Here is the speed of my newly connected internet. I hope it would continue this way so I can work faster.



• Mombasa, Kenya
1 Feb 21
Mine is okay here. The problem you are facing maybe caused by the network provider but don't worry have patience everything will be fine


• Netherlands
1 Feb 21
Patience won't help me, we'll never get the fast fibre connection where I live. Providers say it's too costly.