Baby bunnies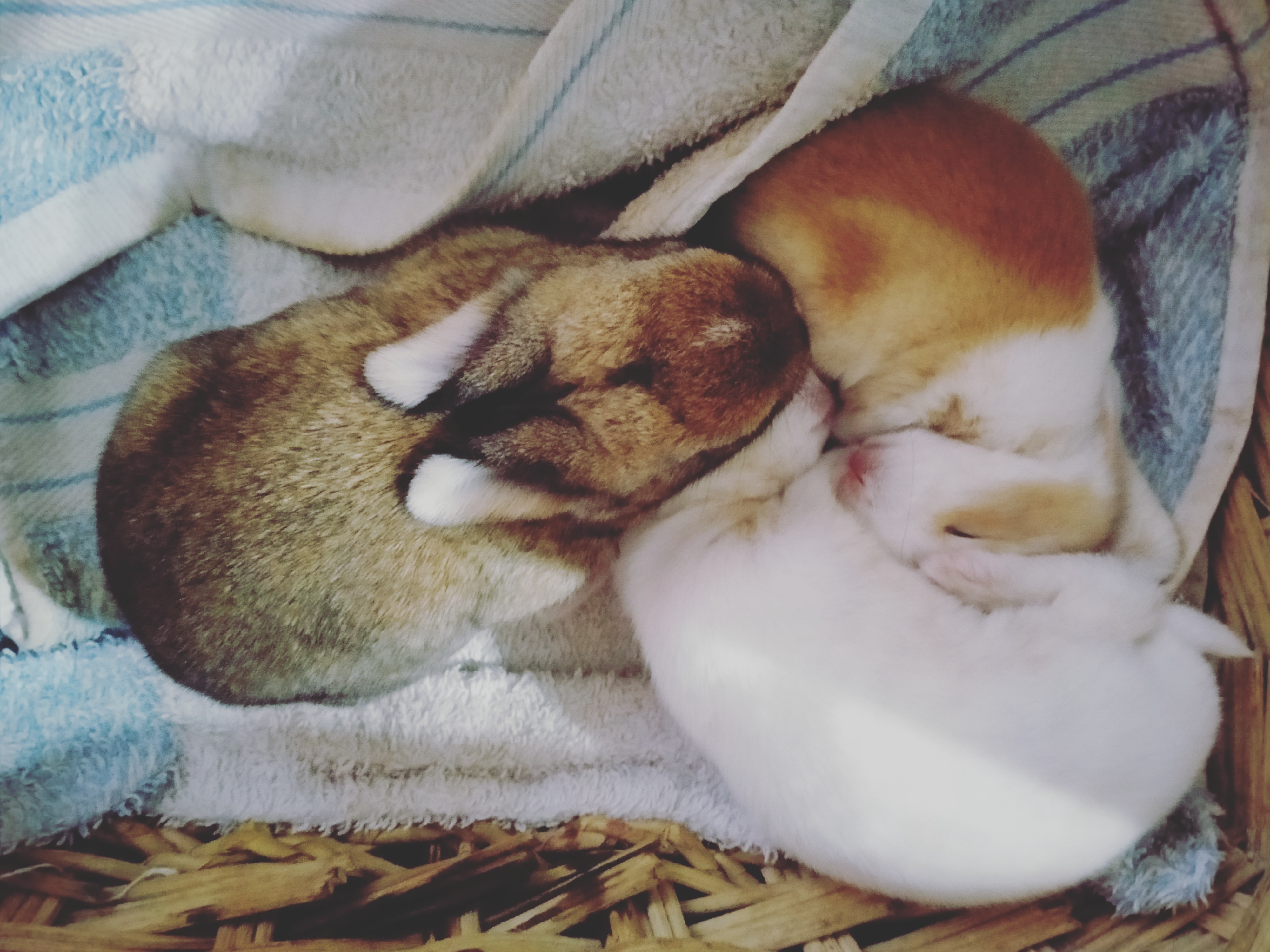 Philippines
February 23, 2021 7:05am CST
Our baby bunnies are now 4 weeks old. They eat both pellets and water spinach now. And they jump and hop and run around in their cage often. I'm glad that they and their mom remain healthy. These bunnies are such stress relievers. My husband and kids play with them in between work and online school. Do you like having rabbits for pets?
8 responses


• Philippines
24 Feb
We might get a dog again in March. Fingers crossed.



• Philippines
24 Feb
@almostoveryou
my first time mom rabbit seems to not know how to take care of the her kits. And I do not know what to do as well

• United States
23 Feb
They are cute. I don't have rabbits. But my step-brother had some. I have a cat.

• Chile
23 Feb
My youngest daughter bought several pets for her youngest daughter during the pandemia. Among them, they have 2 rabbits. I thought it was a wonderful idea for the children to play with animals instead of being all the time playing with their tablets.

• Philippines
24 Feb
Yes, that's the reason why we got rabbits. To teach our kids responsibility and to reduce TV and gadget time.

• Chile
24 Feb
@almostoveryou
They also have 6 hens and no they are laying



• Indonesia
23 Feb
Aww, they're so cute. Unfortunately I never had a rabbit.