As if the Pandemic wasn't enough...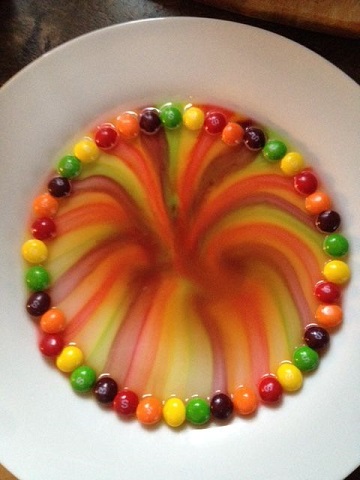 Orangeville, Ontario
February 23, 2021 3:39pm CST
First my fridge broke down. Bought a new one for $2,000. Then my washer and dryer BOTH broke down which cost another $2,000+. Then I got fed up with the slow progression of my living/dining room redo my daughters are doing so I bought an area rug - $380. Then the dentist office called to schedule my appointment that was cancelled LAST March due to the pandemic. It was to fix 2 fillings which turned into 3. I told them my husband would pay when he came in that afternoon because he gets the cheque from the insurance company and we no longer have a joint account. He ended out charging it to the credit card, which I pay, because he didn't have enough money in the account. The freaking bill was over $600!!! Yes, I'll get some of it back but geez. I have to go back in tomorrow because my teeth don't feel right so they think some shaving down needs to be done. They said it won't cost me anything. Unfortunately, this morning I noticed another brown spot on my tooth the new fillings rub against. That's going to mean another filling fix, or a filling period. So more money, not to mention the anxiety I go through during these procedures. Honestly, when is this nonsense going to end? I've had enough. I got rejected for my disability and my husband insisted that I appeal. I wasn't going to but I filled out the forms last night. I had 90 days which is up March 1st (maybe a couple of days after that since February only has 28 days). I don't want to play anymore.

8 responses

• United States
23 Feb
I'm sorry life is hard right now for you. I couldn't imagine all that going on at the same time. How overwhelming! Just try to take it day by day. You can only do so much. Don't worry about the things you cannot change. Also, I was denied twice for my disability before I got it. Are you working with a lawyer?

• Orangeville, Ontario
24 Feb
I had a lawyer when I first applied 24 years ago. I had a hearing with the board at the time. The lawyer didn't help me much. One woman on the board suggested that I got ill because my baby was colicky. Maybe it is. So what? Why does it matter how I got sick?

• United States
24 Feb
@patgalca
I would get lawyer again. I wouldn't have gotten mine if it weren't for my lawyer's help. No payment until after she won, and she took it out of my back pay.


• Orangeville, Ontario
24 Feb
@AngelisaQT
When they say your illness is not long term and you re-apply after 24 years still dealing with the same illness, it would become quite apparent that it is a long term illness. They don't deny I am ill, just that I am limited but still able to work.


• St. Catharines, Ontario
24 Feb
I don't want to play either, I just typed out a response here and moved my hand over the scroll pad and it disappeared. Anyway, yeah, it's difficult to convince the powers that be that one is disabled when the disability isn't visually apparent.

• Orangeville, Ontario
24 Feb
The wording was "I understand you have limitations. However, I concluded that the information does not show your limitations prevent you from doing some type of work." This is even harder to take right now when jobs are hard to come by, especially living in small town Ontario. There is no way in heck I could commute. I'd fall asleep at the wheel.

• St. Catharines, Ontario
24 Feb
@patgalca
"doing some type of work." Writing! Get that book published and start another one.

• Orangeville, Ontario
25 Feb
@BarBaraPrz
I'm just not sure about it. I don't know whether it's a lack of confidence or fear or what. Something is holding me back (besides overall fatigue including my eyes).

•
24 Feb
Sounds overwhelming. I know you'll get through it.

•
24 Feb
@patgalca
I also love reading books. Unfortunately, I don't have the luxury of time these days. I have bought four new books three months ago, but I haven't read any of them yet.

• Orangeville, Ontario
24 Feb
@Iam_jauntyjen
I have read a lot in the past year... 3 times as many as recent years past. But that reading has slowed down a bit. What I should be focusing on is getting my novel published but I have a feeling fear may be holding me back.

• Chile
23 Feb
That sounds like my last year.


• Orangeville, Ontario
24 Feb
@marguicha
It's going to take months for everyone to get the vaccine, probably not until the end of the year. And I'm still not convinced it's been well researched enough.



• Bunbury, Australia
24 Feb
They say things come in threes but it seems you've had about 3 lots of three.