this keyboard is killing me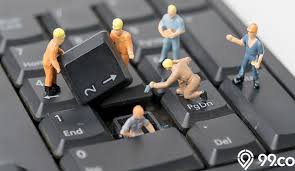 Indonesia
April 6, 2021 8:26pm CST
This morning I feel very hampered with my work, because my keyboard has some broken and dead keys, such as arrows to the right, the delete key, and it makes me activate a virtual keyboard which slows down my work, can my keyboard be repaired? and have you ever experienced it too?
9 responses


• Daytona Beach, Florida
7 Apr
I do not know if keyboards can be repaired, I have a separate keyboard attached to my laptop and it is still working fine, Maybe this link can give you an idea

Broken keyboards are a common problem for laptop owners that desktop owners don't usually face. Read about how we perform keyboard repair.

• Daytona Beach, Florida
7 Apr
@ladyhero
I have had this keyboard for more than a year now

• Indonesia
7 Apr
@RasmaSandra
quite a while too, my laptop is 8 years old lol

• Daytona Beach, Florida
7 Apr
Yes it can, but it can come at a cost. You can get a usb keyboard or a bluetooth keyboard to use instead, too. That'd be much cheeper.




• Denver, Colorado
7 Apr
I have not so sorry it is like this..cute photo

• Philippines
9 Apr
Oh. Sorry to hear that. I hope this has been fixed.

• Bosnia And Herzegovina
7 Apr
i don't know what's the problem with it, when did that happen? you can try to look for solutions on the internet.

• Roseburg, Oregon
7 Apr
I would just get a new keyboard.