Short Story: A Jewish tale. A scholar meets a non-scholar, and is bested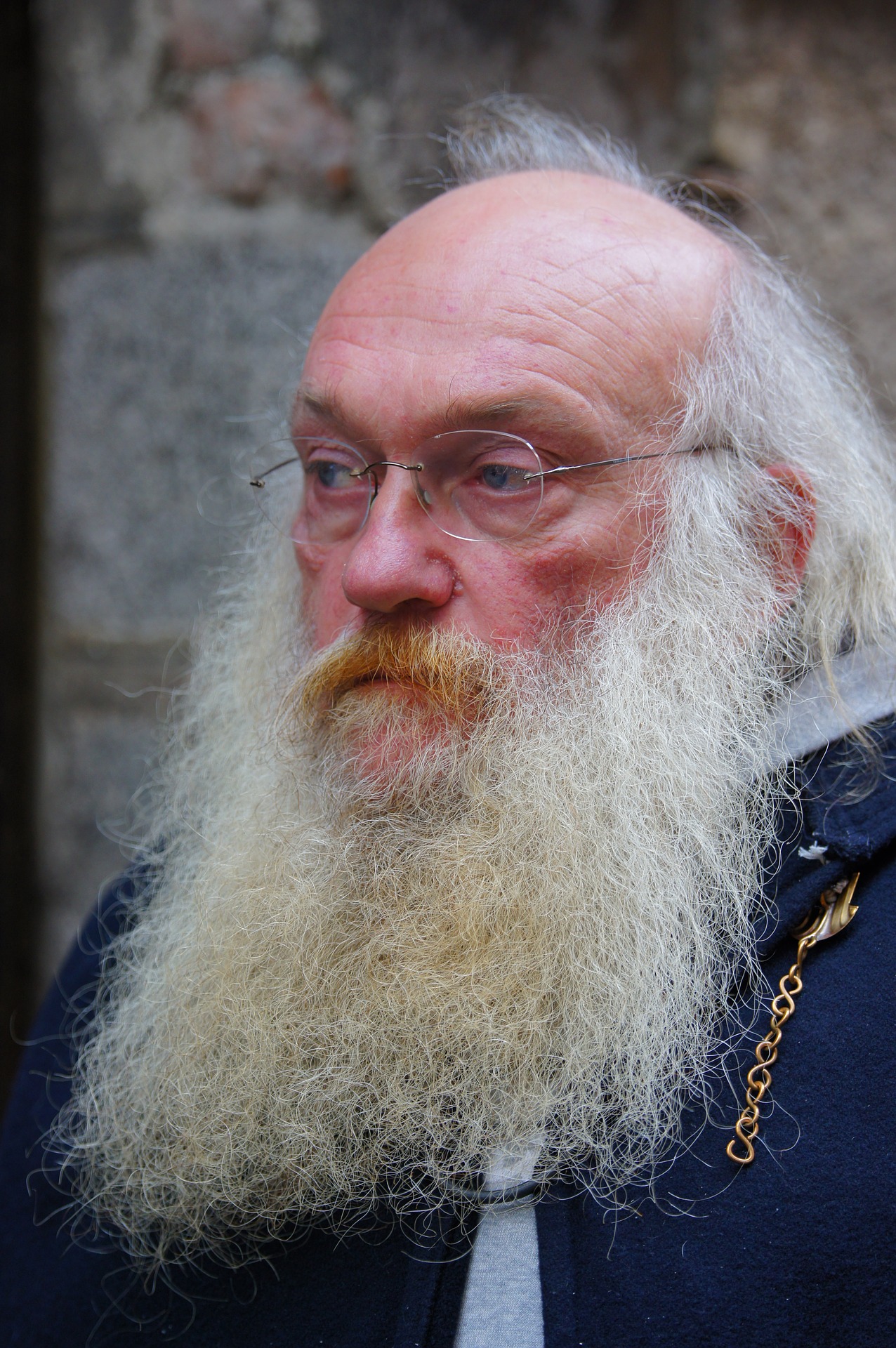 Australia
April 7, 2021 7:22pm CST
Rabbi Anton Breshnev was a great scholar, and interpreter, of the Jewish Talmud. He studied long and hard, and he got great pleasure telling others of what he thought were his own original ideas. Another illiterate Jewish man lived in the same village too, and he used to listen to the great Rabbi's talks in the seminary of the synagogue. He asked simple questions, which annoyed the scholar. For example, he asked, "Is common man able to think these thoughts too, or can only scholars, learned in their craft, understand truly such great works." He would then give his own interpretation of the reading, and it was always clearer, in it's simple truths, than the great Rabbi's words ever were. Truth lives truly in you only when you live it through God's love in you. Truth is living love. The illiterate Jew loved God, so much that God's truth came through him loud and clear. The scholar loved his own scholarly accomplishments, and this pride stopped him from fully being able to love God. It is truly said that pride is both at the bottom, and the top, of all such scholars. A rise in scholarship should not be accompanied by a sinking into pride! Photo Credit: The photo used in this article was sourced from the free media site, pixabay.com The Rabbi's beard was nearly as long as his knowledge, was shortened, by his pride!
4 responses

• United States
8 Apr
it is the old street smart versus book smart argument. Well told!

• Australia
8 Apr
Thanks, Scott. Usually, in a fight, the street smart fighter will always defeat the book-learned/classroom trained fighter too.

• United States
9 Apr
@innertalks
i would agree to a point. A technically perfect karate expert, would beat a mauler, as long as the mauler didn't land a punch.

• Australia
9 Apr
@DocAndersen
I myself was bashed by such a mauler once in my shop. He was a football player, built like Arnold Schwarzenegger, in his heyday, but even taller. I am a karate trained person myself, having studied it for twenty years, but this guy simply picked up my heavy shop counter bodily, and used it as a battering ram, slammed me into the wall. Once, I was trapped there, he lay into me without stopping with his fists, and boots. All I had left was the power of kiai. I yelled out in a loud authoritative voice, "Stop. You have done enough." He stopped in his tracks, as if he was shaking in his boots; I saw him visibly trembling. He looked at me queerly, turned around, and left my shop. I lived to tell the story after all. I had thought that I was going to be killed on that day. Really though, some other worldly power had come through me, and saved my life. I felt that surge of power coming through me, and I have tried to experience it again since, but so far I never have done so.


• Singapore
8 Apr
I see a few with a chip on their shoulder thinking too much of themselves. They look down on others who they think are lesser mortals. And then are others who are worldly-wise but happy and contented ready to chip in to help others. They are even apologetic in disagreeing but they are practical to survive in a hostile world. Those with higher credentials are like a fish out of water when taken out of their comfort zones while the latter are survivors. All through my life, I have been astonished by the overlooked few with their pearls of wisdom from their practical lives and their readiness to share them. The ego has the tendency to cloud our vision of truth and becoming judgemental. It is a spoiler. It can trigger world wars setting us back to The Stone Age!

• Australia
8 Apr
This old Sufi tale comes to mind here too: The Boatman. A Sufi Story from the Middle East A scholar asked a boatman to row him across the river. The journey was long and slow. The scholar was bored. "Boatman," he called out, "Let's have a conversation." Suggesting a topic of special interest to himself, he asked, "Have you ever studied phonetics or grammar?" "No," said the boatman, "I've no use for those tools." "Too bad," said the scholar, "You've wasted half of your life. It's useful to know the rules." Later, as the rickety old boat crashed into a rock in the middle of the river, the boatman turned to the scholar, and said, "Pardon my humble mind that to you must seem dim, but, wise man, tell me, have you ever learned to swim?" "No," said the scholar, "I've never learned. I've immersed myself in thinking." "In that case," said the boatman, "you've wasted all of your life. Alas, the boat is sinking."

Educational Web site, designed for teachers, librarians, and students,explores the use of storytelling in the classroom to enhance speaking, listening, reading and writing skills.

• Singapore
9 Apr
@innertalks
Without basic survival skills, our learning proves hollow. I have seen engineers who are very good at theory but poor in terms of practical application. One friend told me - I am an engineer but my wife, a homemaker, knows how to change a bulb better than me.

• Australia
9 Apr
@Shiva49
I also had an engineer too, who had fallen on hard times, and he became a car mechanic. He told me that he understands cars better than any mechanic ever did so. The thing was though, I found out that he was just all talk, and theory. My car never worked well after he had finished servicing it. He said he tuned it up, but I think that he really tuned it down. It's like me when I sharpen a knife. It ends up blunter than it was before.


• Daytona Beach, Florida
8 Apr
I have learnt that as time and years go on I have added a lot of knowledge to what I once knew and I just keep learning as I go along, When I sometimes take a quiz online I am surprised myself by what I know and I am glad for it I never can understand those who say they do not know something and then do not make the effort to learn it


• Daytona Beach, Florida
8 Apr
@innertalks
exactly what I do too


• Australia
8 Apr
@RasmaSandra
That's good, we think alike.



• United States
8 Apr
I think of the days when there was no internet. We had to study God's word. Now you don't even have to know where a scripture is just put part of in. The way they studied learning all those scriptures old and new one would have to careful not to get lifted up. I see people like that now.

• Australia
8 Apr
Yes, studying God's word seldom does us any harm, unless we become like the Pharisees, and use our knowledge of the word to separate ourselves from the common people, and so become full of pride, with a snootish, upwardly pointing nose, as we walk disdainfully past others, not so erudite in the scriptural knowledge.

• United States
11 Apr
@
@innertalks
One must be very careful about becoming lifted in pride.

• Australia
11 Apr
@popciclecold
Yes, the inflating of our ego, can give us a false sense of height.